Hot Rolled Steel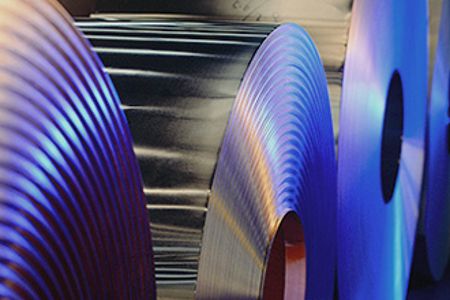 Hot rolled steel products are divided into two groups: hot rolled coils produced through hot rolling and hot rolled steel plates, which are made by cutting material from hot rolled coils. Slabs produced from a continuous casting system are rolled, cooled and coiled into the sizes required by the customers.
POSCO has six hot rolling plants and one high mill plant in Pohang and Gwangyang that produce 9.8 million tons of hot rolled products each year, garnering a global reach. Hot rolled products are used extensively for various applications including machines, architectural structures, car structures, general/API steel pipes and cold rolling.
Product variants
Steel for Cold Rolled Steel

This product is typically used for cold rolling and among the hot rolled products has the lowest strength. It has wide applications ranging from regular machining to drawing and ironing. It is also used in a variety of cold rolled products including CR, GI, EG and color plates.



Mild Steel

Mild Steel has a low carbon content and is relatively soft, having a tensile strength of no greater than 340 MPa. Its good elongation and great formability make the steel popular for many applications ranging from regular to sophisticated machining. Its most common application is automotive parts.



High Strength Steel

High Strength Steel is made by adding silicon, manganese, nickel, chromium, copper and other elements to carbon steel containing 0.2 percent of carbon for higher performance. With a tensile strength of about 50 kg/mm2, this steel features a reasonable level of strength and toughness.
High Strength Steel can be classified into bake-hardening steel, solid-solution strengthening and precipitation hardening steel. It also has many variants: BH (Bake-Hardenable) steel, HSLA (high strength low alloy), R (rephosphorized) steel, IF (Interstitial Free) HSS and ATOS (AuTOmobile Structural) steel.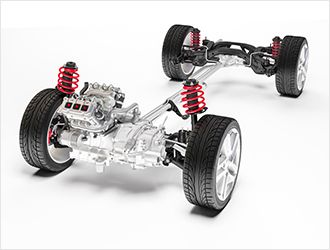 Advanced High Strength Steel

Advanced high strength steel is metallurgically classified as transformation toughened steel using low-temperature transformation structure. Its variants include DP (Dual Phase) steel, TRIP (TRansformation Induced Plasticity) steel, XF (eXtra Formable) steel, TWIP (TWinning Induced Plasticity) steel, CP (Complex Phase) steel, Mart (Martensitic) Steel, FB (Ferrite and Bainite) steel and HB (Hyper Burring) steel. Among them, those having a tensile strength of over 1 GPa are called giga steel.



Post Heat Treatment Steel

Post Heat Treatment Steel allows you to define heating/cooling conditions before or after the processing of steel. Its types include HPF (Hot Press Forming) steel, Autobeam and Stab (Stabilizer).
* Autobeam and Stab are registered product names.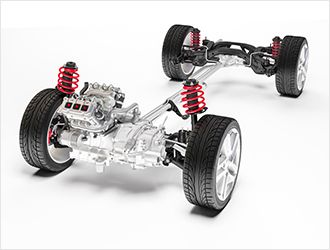 High Carbon Steel

A carbon steel product is called high carbon steel when it contains carbon of no less than 0.30 wt.% or contains carbon of no less than 0.15 wt.% and has an alloy element to allow for heat treatment. After final heat treatment, it has high strength and hardness. Its common uses include auto parts and industrial machines.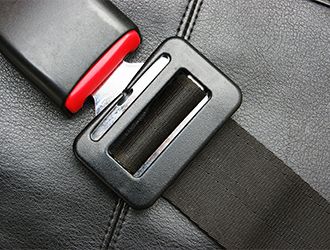 Steel for Structure

Our products for this application include those for general structures, welding structures and architectural structures. Their common uses include iron structures, bridges, ships and motor vehicles.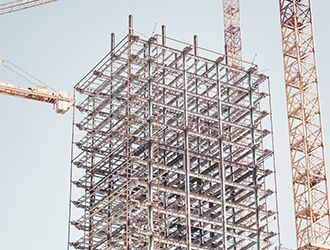 Weather Resistance Steel

This product contains special elements such as P, Cu or Cr for improved resistance to corrosion in different environments. It is classified into those resistant to weathering, those resistant to corrosion caused by sulfuric acid from the combustion of fossil fuel and those resistant to salt contained seawater.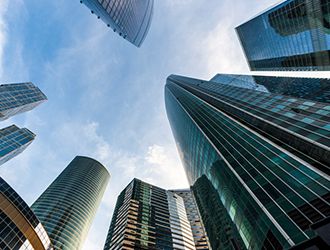 Steel for Pipe and Tube

This product can be categorized into steel for structures, steel for pipes and steel for drawing. With superb weldability and formability, it is extensively used for architectural structures, pipe piles, gas pipes and car structures.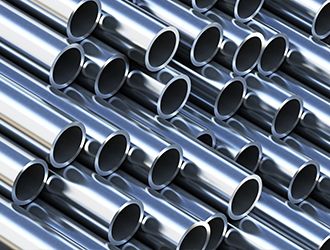 Steel for Oil Well Pipe

This steel is used for drilling in severely cold areas and for deep sea oil wells. It is characterized by high strength, good abrasion toughness and good resistance to corrosion.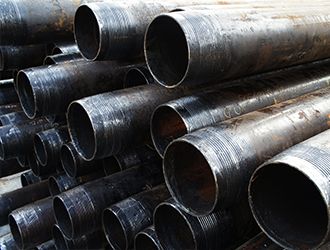 Steel for Linepipe

This steel is used to make line pipes that transport crude oil or petrochemical products. Its characteristics include high tensile strength, extremely low-temperature toughness, hydrogen-induced crack resistance and good weldability. This steel is classified into tensile steel that can withstand low temperatures and sour resistant steel that can defy corrosion.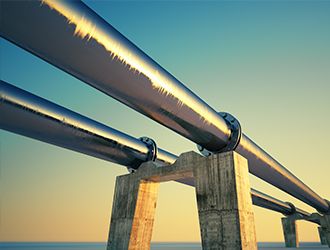 Steel for Gas Cylinder

This product is used to make high-pressure containers holding LPG, acetylene and other gasses. Featuring good machinability and resistance to pressure, it is used for containers having an inner volume of no greater than 500 liters.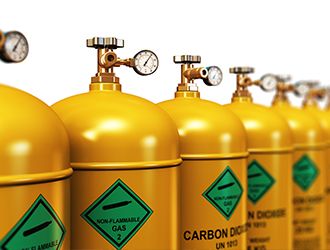 Contact
POSCO
6261, Donghaean-ro,
Nam-gu, Pohang-si,
Gyeongsangbuk-do,
Republic of Korea

Fotogalerie