Advertise
Present your aim on ProfiBusiness.world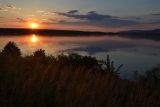 The international business platform ProfiBusiness.world connects businesses of all sizes, forms, and fields of industry. The ProfiBusiness.world platform supports import, export, acquisition, business cooperation and investment for firms and individuals from all over the world.
It makes offerings goods and services to new partners easy, effective, fast and affordable, both in one's own country and in other countries across the world. Companies use the platform to find new producers, sales partners or other attractive acquisitions. It is also interesting for investors or companies who are seeking investors.
You can also use different forms of the ProfiBusiness.world platform. There is an international version available and selected localized version for the European Union, Austria, Canada, the Czech Republic, Germany, Poland, Slovakia, the United States of America and United Kingdom.
More information:
The entire world or select countries
Discover each version of the ProfiBusiness.world platform:
Worldwide version
National and regional version:
The platform ProfiBusiness.EU
The ProfiBusiness.world platform offers:
Business cooperation - a platform focused on different forms of business cooperation

Are you looking for a new business opportunity (business partners)?
Do you need to expand your franchise?
Do you need to take better advantage of your free capacity (storage, production, market, and distribution)?
Are you looking for an opportunity to export?
Are you looking for new producers of merchandise or services?
Do you have another need in the business field?



Acquisition - a place for interesting acquisition

Do you need help with further developing your business (not only financially)?
Do you want to take part in the development of businesses that are already active? 



A place for investment - a platform for those who are seeking an investor or for those who want to invest

Do you have available capital (in whatever amount)?
Would you like to invest in an exciting project?
Are you looking for a new project or an established business?
Are you an entrepreneur searching for a strategic investor for further development or sale?
Do you have an exceptional idea and you need help in the realization of your aim? (Are you looking for an investor?)



Selling your Business - a platform for the selling or purchasing of attractive businesses

Would you like to buy an organization that is already running?
Are you selling your company and searching for a worthy buyer?
Do you need to buy an established organization fast?
Present your aim on ProfiBusiness.EU
You can present your aim on the platform ProfiBusiness.world:
300 Euro / language variation / ad publication
view the ad for up to 6 months

up to 50% discount possible for start-ups
possibility of editing during the period - up to 3x


Media support within the ProfiBusiness.world platform, social networks
The possibility to target a country and language variation


easy ordering process and implementation - we do everything for you
the possibility to hide your contact - we will limit the unserious offers/bidders


free consultations and advice - unbiased, impartial
basic mentoring is possible
Ordering a presentation
Order your presentation on the ProfiBusiness.world platform:
English version

Cost of publishing - 300 Euro / in English order >>>
Includes display in the following versions:

German version
Czech Version
Polish version
Slovakian version