Mobileye Moves from the Garage to the Streets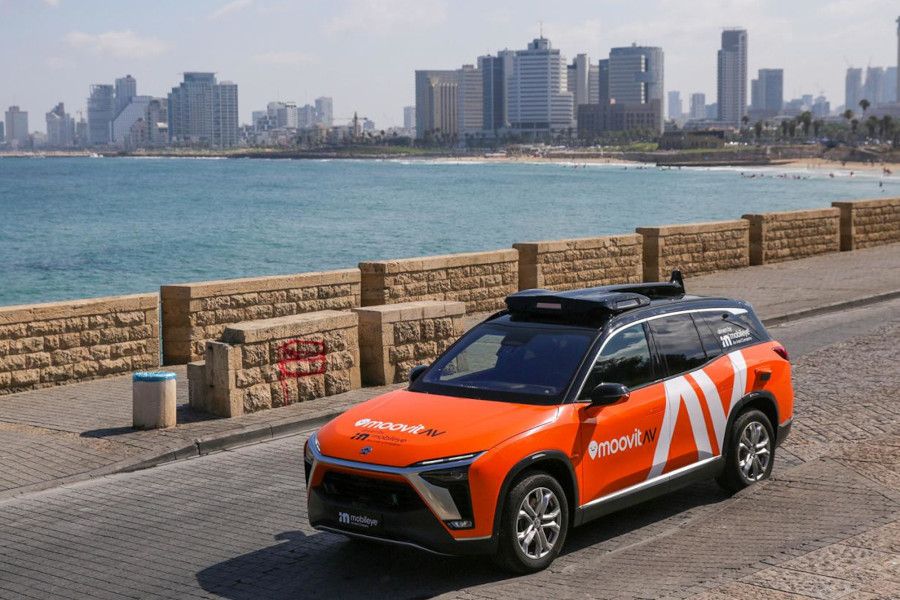 Mobileye, an Intel company, unveiled the 6-passenger, road-ready electric autonomous vehicle (AV) that will be used for commercial driverless ride-hailing services in Tel Aviv and Munich starting in 2022. Equipped with the Mobileye Drive™ self-driving system featuring 8 EyeQ™5 SoCs in the AVKIT58, the all-electric Mobileye AVs will operate under the MoovitAV service branding.
Prof. Amnon Shashua, Mobileye chief executive officer: "Mobileye is passionate about bringing autonomous vehicles to consumers. The new Mobileye AV, accessible through the MoovitAV service, is an important milestone on the way to a driverless world."
Why It Matters: Getting to full autonomy requires solutions that can scale. Mobileye's AV was designed from the ground up to scale both economically and geographically while addressing the essential attributes of efficiency, accessibility and safety. It is the first AV to employ all features of the Mobility trinity, including the True Redundancy™ sensing solution with cameras, radar and lidar sensors, Mobileye's crowd-sourced Roadbook™ AV map, and Responsibility-Sensitive Safety (RSS) driving policy.
Source of information
Intel Global and ProfiBusiness.eu
Date
Fotogalerie