British Airways 777 interiors reconfigured to increase cargo carrying capability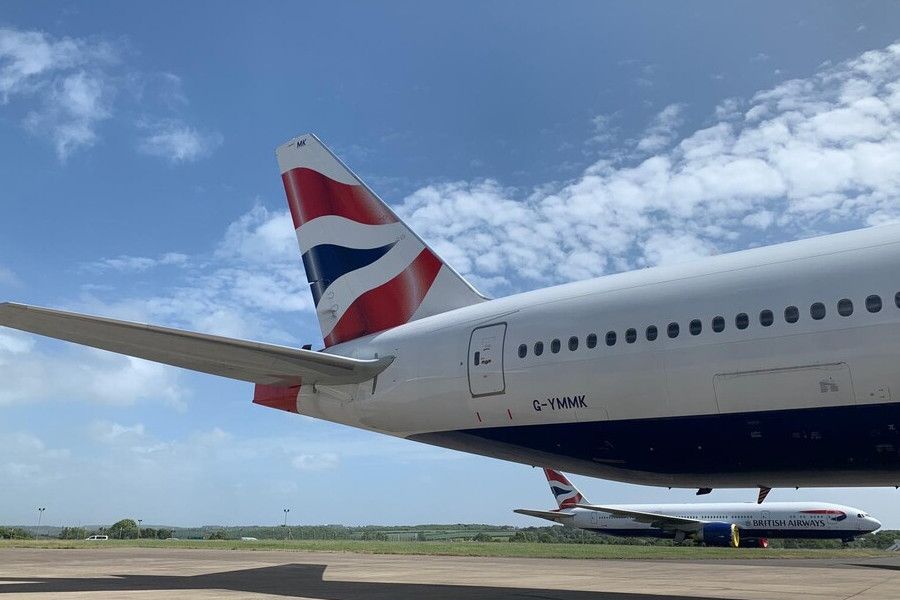 British Airways has removed the seats and stripped the interiors of two of its grounded 777-200 fleet so the aircraft can operate as freighters and carry even more crucial cargo around the world.
The first voyage of one of these aircraft in its new configuration will be to Beijing this afternoon where it will collect PPE for the NHS. The aircraft will also be used to carry other essential goods like food and medicine to the UK where required, alongside regular commercial shipments.
With demand for passenger travel still very low, working with IAG Cargo, British Airways is trying to use its grounded aircraft in creative ways to support in the global fight against Covid-19. In March, the airline began operating cargo-only services with no passengers, carrying cargo solely in the hold. In April, British Airways started carrying cargo on its seats, while these recent changes – removing all passenger seats and stripping the interiors – will mean these aircraft now have space for an extra 100m³ of cargo on each flight.
John Cheetham, Chief Commercial Officer at IAG Cargo said: "During this time, we've worked with our customers to provide solutions that keep vital goods moving around the world. Solutions that include the opportunity to charter our planes. Together with British Airways, we've been pleased to boost the cargo capacity of these aircraft, supporting our customers, including the NHS, to transport more critical supplies. With their seats removed these 777s now have an additional 100m³ of space available for essential cargo."
British Airways, and its sister company IAG Cargo, continue to play an important role in moving supplies around the world. They have already operated more than 80 cargo charter flights carrying tonnes of PPE and ventilators for the NHS, in partnership with the UK government. This is alongside the airline's continued repatriation effort of UK residents, and keeping other routes open for essential travel.
The aircraft that have had their seats removed are G-YMMK and G-YMMG.
Source of information
British Airways and ProfiBusiness.world
Date
Fotogalerie