Bayer to support Harvard Research Study to Evaluate Trust in Science, Including in COVID-19 pandemic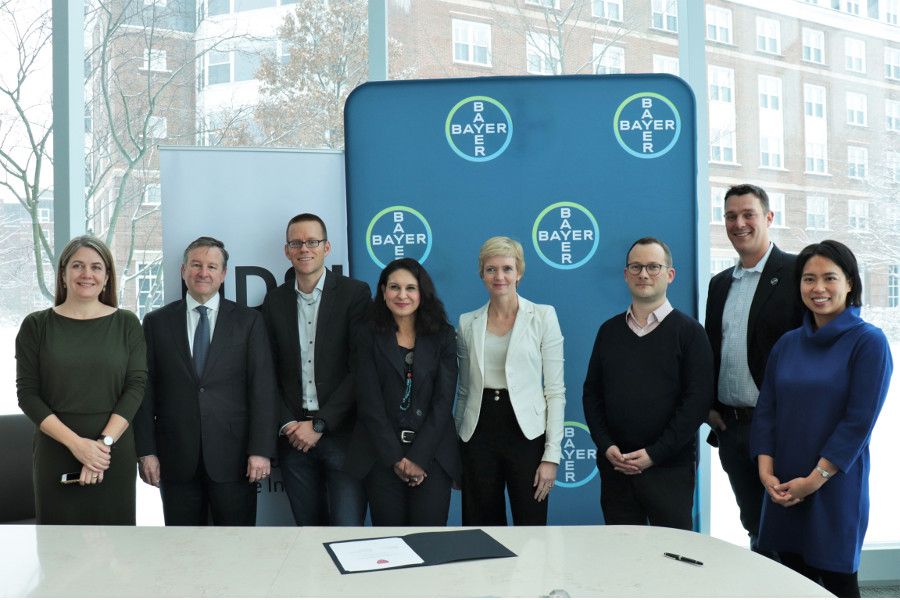 With the public debate on the merits of scientific data throughout the COVID-19 pandemic, Bayer announced its support for a new, multi-year Harvard Data Science Initiative (HDSI) research effort. This initiative will explore the public engagement with science, and better understand how to build confidence in the reliability, capability and integrity of scientific data and sound science.
"Scientific progress is essential to solve the pressing challenges of our time," said Werner Baumann, Chief Executive Officer at Bayer. "We are honored to join the Harvard Data Science Initiative's efforts to evaluate the best ways to strengthen public dialogue around science and empower future evidence-based innovation. The acceptance of science is critical for human progress."
The HDSI Research Fund for Trust in Science supports the advancement of trust in science through data-driven, actionable insights. The first HDSI undertaking will be to study the public response to scientists and scientific findings in the wake of COVID-19, with other trust in science topics addressed in the future. These findings can guide future activities that strengthen the role of science and facts in decision making. Bayer has committed to support this multi-year research initiative with a total of one million US dollars.
"While scientists have emerged as visible advisors during the COVID-19 pandemic, a public debate has emerged about the value and validity of scientific research as nations evaluate the next steps in their recovery," said Monika Lessl, Head of Corporate R&D, Social Innovation at Bayer and Executive Director of the Bayer Foundation. "Therefore, we will work with the HDSI to evaluate the successes of and learnings from scientific communication during the pandemic's early months and identify opportunities to further improve the delivery of scientific data and insights among key audiences."
Established in 2017, the HDSI coalesces activity in statistics, computer science, and diverse fields of application to advance data science methodologies and apply them to questions of societal importance and impact. Through its Corporate Membership Program, the HDSI connects leading global organizations with Harvard's broad data science ecosystem to create opportunities for long-term scientific, economic, and social progress. Bayer joined the program in January 2020.
"Public trust in science is fundamental to our ability to change the world for the better, whether in academia, government, non-profit or industry," said Francesca Dominici, co-Director of the HDSI and Clarence James Gamble Professor of Biostatistics, Population and Data Science at the Harvard T.H. Chan School of Public Health. "We are fortunate to have a partner like Bayer who is committed to thinking creatively and holistically about how data can illuminate the path toward a healthier future."
About Bayer
Bayer is a global enterprise with core competencies in the life science fields of health care and nutrition. Its products and services are designed to benefit people by supporting efforts to overcome the major challenges presented by a growing and aging global population. At the same time, the Group aims to increase its earning power and create value through innovation and growth. Bayer is committed to the principles of sustainable development, and the Bayer brand stands for trust, reliability and quality throughout the world. In fiscal 2019, the Group employed around 104,000 people and had sales of 43.5 billion euros. Capital expenditures amounted to 2.9 billion euros, R&D expenses to 5.3 billion euros.
About Harvard Data Science Initiative
The Harvard Data Science Initiative was launched in 2017 to connect data science efforts across Harvard University's numerous schools and research centers. It combines and coordinates diverse technical and domain expertise to ignite moonshot initiatives and drive scientific, economic, and social progress. Through its research and education initiatives the HDSI revolutionizes and amplifies data-driven approaches to creating new knowledge for the world.
Source of information
Bayer and ProfiBusiness.world
Date