Bayer submits larotrectinib for marketing authorization in Japan for the treatment of TRK fusion cancer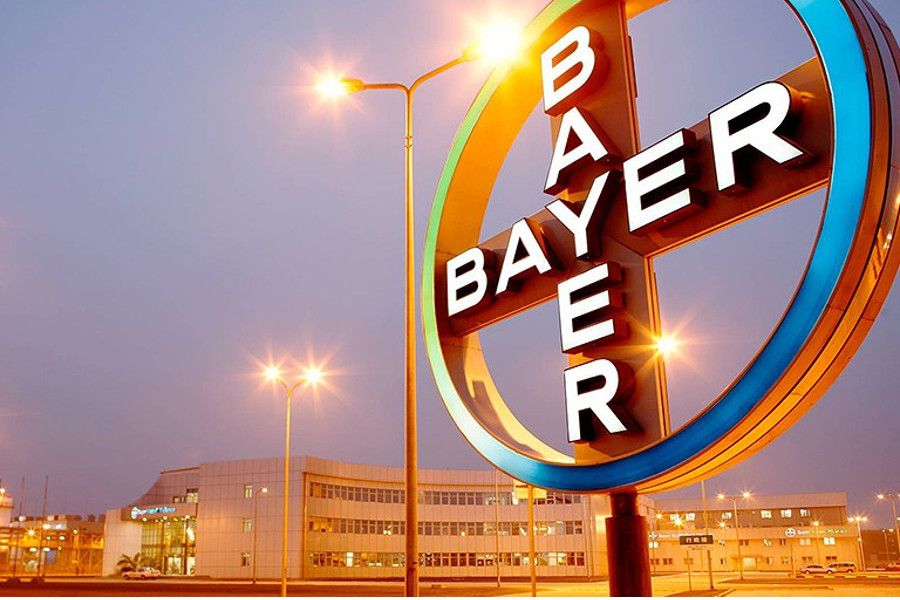 Bayer has submitted an application for marketing authorization for its precision oncology treatment larotrectinib to the Ministry of Health, Labor and Welfare (MHLW) in Japan. Larotrectinib is an oral TRK inhibitor that has been developed specifically to treat adults and children with locally advanced or metastatic solid tumors that have the rare genomic alteration called a Neurotrophic Tyrosine Receptor Kinase (NTRK) gene fusion. The product is already approved in several countries under the brand name Vitrakvi™, including the U.S., Brazil, Canada and countries of the European Union (EU). Filings in other regions are underway or planned.
"With this submission, we are one step closer to providing patients and physicians in Japan with a highly selective treatment exclusively designed for adults and children with TRK fusion cancer, that has the potential to significantly improve treatment outcomes regardless of tumor type or patient age," said Scott Z. Fields, M.D., Senior Vice President and Head of Oncology Development at Bayer's Pharmaceutical Division. "While cancers have previously been treated mainly in the body, larotrectinib was developed specifically to treat patients with TRK fusion cancer, regardless of where in the body the tumor originates. Larotrectinib represents an important advancement in the fight against this rare cancer, as it could replace costly treatment that is not targeted specifically to this cancer and does not have proven efficacy and safety in this patient population."
The submission to the MHLW is based on clinical trial data from the Phase I trial of adult patients, the Phase II NAVIGATE trial in adult and adolescent patients and the Phase I/II pediatric SCOUT trial. In these trials, larotrectinib was investigated across more than 20 different histologies of solid tumors including lung, thyroid, melanoma, gastrointestinal stromal tumors, colon, cholangiocarcinoma, soft tissue sarcomas, salivary gland and infantile fibrosarcoma.
TRK fusion cancer is rare overall. It affects both children and adults and occurs in varying frequencies across various tumor types. TRK fusion cancer occurs when an NTRK gene fuses with another unrelated gene, producing an altered TRK protein. The altered protein, or TRK fusion protein, becomes constitutively active or overexpressed, triggering the activation of an intercellular signaling cascade. These TRK fusion proteins act as oncogenic drivers that fuel the spread and growth of the patients' cancer, regardless of where it originates in the body.
About larotrectinib
Larotrectinib, a specific oral TRK inhibitor, was exclusively designed to treat tumors that have an NTRK gene fusion. The compound has demonstrated high response rates and durable responses with a favorable safety profile over three years in adults and children with TRK fusion cancer, including central nervous system (CNS) tumors. It has the largest dataset and longest follow-up data of any TRK inhibitor. The trials are still ongoing, with the latest dataset published in The Lancet Oncology and additional updates planned to be presented at upcoming scientific meetings.
Larotrectinib was approved in September 2019 in the European Union under the brand name Vitrakvi™ for the treatment of adult and pediatric patients with solid tumors that display an NTRK gene fusion, who have a disease that is locally advanced, metastatic or where surgical resection is likely to result in severe morbidity, and who have no satisfactory treatment options. Vitrakvi has also received regulatory approval in additional markets, including the U.S, Brazil and Canada. Filings in other regions are underway or planned.
Following the acquisition of Loxo Oncology by Eli Lilly and Company in February 2019, Bayer has obtained the exclusive licensing rights for the global development and commercialization, including in the U.S., for larotrectinib and the investigational another TRK inhibitor selitrectinib (BAY 2731954) progressing through clinical development.
About Oncology at Bayer
Bayer is committed to delivering science for a better life by advancing a portfolio of innovative treatments. The oncology franchise at Bayer now expands to six marketed products and several other assets in various stages of clinical development.
Together, these products reflect the company's approach to research, which prioritizes targets and pathways with the potential to impact the way that cancer is treated.
About Bayer
Bayer is a global enterprise with core competencies in the life science fields of health care and nutrition. Its products and services are designed to benefit people by supporting efforts to overcome the major challenges presented by a growing and aging global population. At the same time, the Group aims to increase its earning power and create value through innovation and growth. Bayer is committed to the principles of sustainable development, and the Bayer brand stands for trust, reliability and quality throughout the world. In fiscal 2019, the Group employed around 104,000 people and had sales of 43.5 billion euros. Capital expenditures amounted to 2.9 billion euros, R&D expenses to 5.3 billion euros.
Source of information
Bayer and ProfiBusiness.world
Date