Mercedes-Benz car plants successfully restart production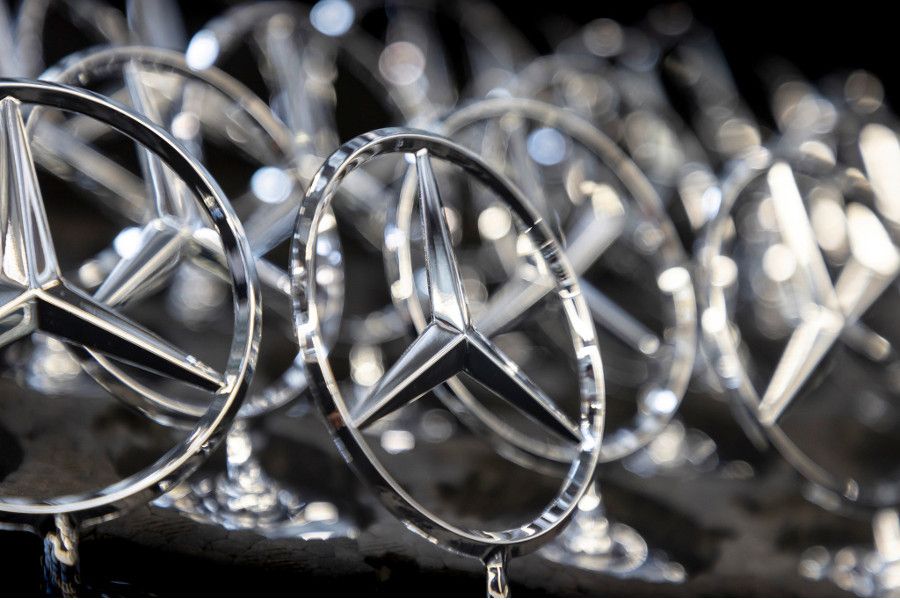 After a phase of suspension of production and short-time work caused by the Covid-19- pandemic, the Mercedes-Benz car plants in Untertürkheim, Berlin, Hamburg, Sindelfingen and Bremen have successfully restarted production. On 20 April the engine and component plants in Untertürkheim, Hamburg and Berlin gradually recommenced production first, followed by the Mercedes-Benz car plants in Bremen and Sindelfingen this week. On 4 May the Mercedes-Benz car plant in Rastatt will also gradually restart.
The plants in Kölleda and Arnstadt (MDC Power and MDC Technology), as well as selected international Mercedes-Benz car plants, will likewise restart production on a step-by-step basis. These include e.g. the plants in Sebes/Cugir (Romania), Kecskemét (Hungary) and Tuscaloosa (USA). The restart will be on a flexible basis so that ongoing developments can be taken into account.
With this production ramp-up, Mercedes-Benz is continuing its product and electric initiative while among others servicing China as its largest sales market, where the company is seeing a significant increase in demand again. The Untertürkheim plant produces engines and components that are required for the production of Mercedes-Benz vehicles in China and for the gradually restarting Mercedes-Benz assembly plants. For the same reason the Mercedes-Benz plant in Berlin has recommenced production of e.g. Camtronic engine management units.
The plant in Hamburg produces axles and axle components for Mercedes-Benz vehicle production around the world. The battery plants in Kamenz, where batteries for the EQ family, drive batteries for plug-in hybrid vehicles and 48 V batteries are produced, continued to operate during the suspension of production and short-time work phases as important strategic aspects of the electric initiative by Mercedes-Benz - on a 2-shift basis with strictly segregated shifts and extensive safety measures for the employees.
At the Mercedes-Benz car plant in Bremen the production capacities are gradually being increased for the entire product range, for example the Mercedes-Benz GLC, the bestselling SUV last year. At the same time production of the EQC (combined electrical consumption: 20.8–19.7 kWh/100 km; combined CO2 emissions: 0 g/km)* is being successively increased on the same line as part of the electric initiative.
The Sindelfingen plant is responsible for e.g. production of the Mercedes-Benz E-Class and the S-Class Saloon, the world's bestselling luxury saloon in 2019, for which China was the largest market last year. The electrified models of the E-Class and S-Class, and also the hybrid and plug-in variants, are also produced at the Mercedes-Benz plant in Sindelfingen.
To protect the employees, the company has taken precautions to prevent infection and has agreed on a comprehensive package of measures with the General Works Council and introduced these in the plants. These include hygiene and cleaning standards, regulations to maintain a minimum safety distance of 1.5 metres and the use of masks covering mouth and nose in production.
Daimler has decided to suspend most of its production as well as work in selected administrative areas in Europe for an initial period of two weeks (March 23 to April 5, 2020). This was followed by short-time work in Germany starting April 6. The situation continues to differ within the company. Short-time work will continue in some areas .The short-time work affects the Group's car, van and commercial vehicle plants in Germany. Necessary basic functions as well as future plans and strategic projects are excluded from short-time work so that we can quickly get back to work after the crisis.
Country-specific arrangements apply for the international locations. In this respect the company is follwing the recommendations of international, national and local authorities. Daimler's management is monitoring the situation constantly and will take further measures as required.
Jörg Burzer, Member of the Board of Management of Mercedes-Benz AG, Production and Supply Chain Management: "Together with the whole team, I am glad that we are gradually restarting our production in a coordinated manner. Flexibility is what counts here: the flexibility of our plants is one of our focal strategic topics in production and it helps us in this restarting phase now. Our first priority is to contain the spread of the COVID-19- pandemic and to provide a safe working environment for our employees, suppliers and service providers. We are producing in compliance with extensive safety measures and we are increasing our production step by step."
Frank Deiß, Head of Powertrain Production Mercedes-Benz Cars and Location Manager for the Mercedes-Benz plant in Untertürkheim: "Our powertrain plants supply the Mercedes-Benz car plants all over the world. To safeguard the necessary production capacities there, we gradually restarted operations at the powertrain plants in Hamburg, Berlin and Untertürkheim last week. This affects e.g. Camtronic production at the Mercedes-Benz pant in Berlin, where engine management components are produced for our production in China. I want to thank the highly motivated team that made the successful restart of our plants possible."
Michael Häberle, Chairman of the Works Council, Mercedes-Benz plant in Untertürkheim: "We developed and implemented extensive safety measures at our facility within a very short time. These need to be constantly adapted now – and for this we greatly value the feedback from our colleagues. Everything that is currently happening is part of a major learning process. Because the right protection already begins on the way to work, and the safety concepts apply just as much in the offices and during breaks as in production. These numerous measures are no doubt unfamiliar in some respects – but they are important to safeguard every individual. I am glad to see that we are all pulling in the same direction!"
Michael Bauer, Head of Production at the Mercedes-Benz plant in Sindelfingen and Site Manager: "As of this week we have been gradually and flexibly restarting assembly of our E-Class and S-Class, so that we can respond promptly to ongoing developments. We will gradually increase our production volumes in the next days and weeks, so that we are able to get to full speed as rapidly as possible. Our highly qualified, committed and motivated personnel are the key to successful management of a coordinated restart."
Ergun Lümali, Chairman of the Works Council at the Mercedes-Benz plant in Sindelfingen: "Protecting the health of our employees is of the utmost priority when restarting production. To this end we have put together an extensive package of protective and hygiene measures which have been well accepted by the workforce. These range from compliance with hygiene rules and safety distances to the wearing of masks covering mouth and nose. Our aim is to ensure that when returning to the plant, our employees feel safer at work than in public areas. This production restart is a positive signal for all of us."
* Power consumption and range have been determined on the basis of Regulation (EC) No. 692/2008. Power consumption and range depend on the vehicle configuration.
Source of information
Daimler AG and ProfiBusiness.world
Date
Fotogalerie