Smart, Simple and Secure Technology powered by SAP HANA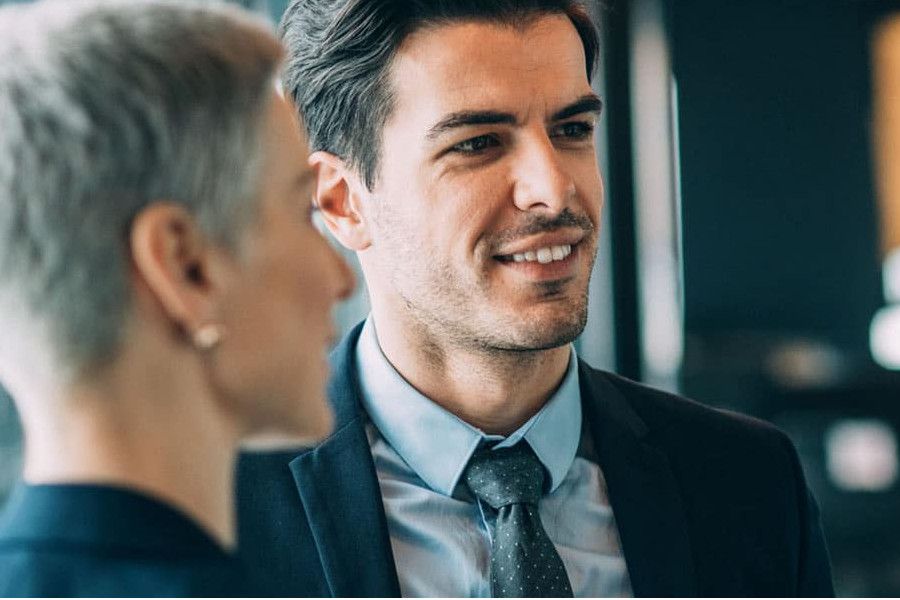 Thanks to its unrivaled business process expertise and close collaboration with customers and partners, SAP SE (NYSE: SAP) today again proves that it delivers exactly what companies need to outgrow competition and deliver a unique experience to their customers.
With new SAP HANA Cloud Services, SAP aims to bring the power and performance of the SAP HANA database to the cloud where it acts as a single gateway to data of any size to address the challenges of distributed data landscapes. The combination of the in-memory technology of SAP HANA with data virtualization results in simplicity for data consumers and flexibility for data management. A data lake storage tier allows businesses to grow their data managed by SAP HANA without any limits. On-premise customers of SAP HANA are planned to benefit from the new cloud services as they can flexibly add capacity as needed.
At the same time, SAP Cloud Platform is evolving further into a business technology platform, enabling customers to easily extend and integrate SAP applications with differentiating capabilities. SAP and partners alike enrich the platform by contributing and scaling their business expertise.
SAP HANA Cloud Services and SAP Cloud Platform aim to provide customers access to all SAP and third-party application data, reduce data duplication and offer a single point for security and governance. As a result, decision-makers have live, comprehensive and complete data access as well as confidence that their data is safe and secure. Decision-makers can also easily apply advanced analytics, machine learning and other techniques to business processes to uncover new opportunities.
New Intelligent Solutions for SAP HANA and SAP Cloud Platform
New products, services and initiatives that are planned to take advantage of SAP HANA Cloud Services include the following.
SAP Data Warehouse Cloud is the first solution planned to be built with SAP HANA Cloud Services. It unites heterogeneous data in one solution, maintaining the security, trust and semantic richness of a company's data. Users can quickly access their entire data landscape and translate it into value in line-of-business-specific spaces, and all with a pay-as-you-go flexible pricing model based on consumption. Customers can apply for the beta program here.
SAP and OpenText are strengthening their partnership with plans to extend SAP Cloud Platform with unstructured content for the intelligent enterprise. Immediate plans are to provide for enterprise-scale document management as a service on SAP Cloud Platform with future integration into SAP S/4HANA Cloud and other intelligent enterprise applications to follow. The services will help customers improve the flow of all types of information and collaborate along the entire business process, meet compliance requirements and increase productivity.
Easy-to-Use Innovation Driven by AI, the IoT and Analytics
In addition to more than 100 intelligent scenarios, SAP plans to embed further updates of SAP Leonardo technologies such as artificial intelligence (AI), the Internet of Things (IoT) and augmented analytics into business processes to provide real-time intelligence and insight. As a result, customers will be able to run business from the cloud to the edge with greater precision, efficiency and flexibility to make faster, confident decisions.
SAP Intelligent Robotic Process Automation (RPA) technology services are available now to automate business processes and increase productivity through "digital bots." These software robots replace manual tasks, interpret text-heavy communications or assist end users with definable and repeatable business processes. SAP Intelligent RPA is tightly integrated into SAP Cloud Platform and digital core solutions from SAP such as SAP S/4HANA.
SAP Data Intelligence is planned to be the first enterprise solution with an end-to-end lifecycle for data and machine learning. It is designed to give users more control of their data, models and deployments. It also allows them to adapt the latest trends and technology by combining the SAP Data Hub solution and SAP Leonardo Machine Learning Foundation in one integrated cloud offering, making use of established open source frameworks such as TensorFlow. With SAP Data Intelligence, users can connect, discover and orchestrate SAP HANA and third-party data sources to automate data cleansing. SAP Data Intelligence is planned to be available in June 2019.
Collaboration between the SAP Leonardo IoT solution and Amazon Web Services (AWS) IoT is now generally available to offer greater flexibility and the ability to use AWS IoT Core as the connectivity and device management layer for IoT telemetry data that is relayed to SAP Leonardo IoT. Additionally, SAP Leonardo IoT Edge gives customers the option to extend support for their business processes locally on top of AWS IoT Greengrass. Essential business functions from SAP Leonardo IoT Edge, such as field service management, are planned to run within the AWS IoT Greengrass Edge environment by late 2019, reducing latency and optimizing usage of bandwidth and connectivity. This new collaboration follows an announcement made earlier this year.
SAP Analytics Cloud solution updates offer new "visual formulas" that let anyone in an organization create planning scenarios and simulate models using domain language, making advanced collaborative enterprise planning easily accessible. New integration with the SAP Integrated Business Planning solution helps customers gain complete visibility across important KPIs in SAP Digital Boardroom. Thanks to SAP Analytics Cloud updates, customers and partners can build, embed and extend their own analytical applications for data analysis, planning and prediction with a dedicated software development kit (SDK).
Quick Start to the Intelligent Enterprise Journey
SAP unveiled 15 SAP Guided Outcomes, which are packages that bring together multiple SAP products that are frequently used together to deliver compelling business value. In the first wave, SAP addresses five categories of business outcomes including cost optimization, revenue growth, customer experience, total workforce management and product and service excellence. Many of the packages address cross-industry issues, while some are designed for specific industries including discrete, financial services, consumer and services. SAP Guided Outcomes have undergone technical validation and include best practice recommendations for deploying each solution.
To help customers embed exactly the level of intelligent capabilities their business needs, SAP has designed intelligent technology packages including machine learning, natural language understanding or advanced analytics capabilities. Silver- and gold-level package options are now available for SAP S/4HANA, the SAP C/4HANA suite and SAP SuccessFactors solutions to deliver cross-functional business processes and user experiences that integrate across SAP and third-party solutions. All packages use the power of SAP Intelligent Robotic Process Automation, SAP Conversational AI and SAP Leonardo Machine Learning products from SAP. The gold option gives users the additional ability to use SAP Analytics Cloud to predict and discover new insights, visualize them and act accordingly.
Visit the SAP News Center. Follow SAP on Twitter at @sapnews.
About SAPPHIRE NOW, A Showcase for Groundbreaking Innovation and Testament to Customer First | May 7–9, 2019, Orlando, Florida
Celebrating its 30th anniversary, SAP's premiere customer event — SAPPHIRE NOW — brings together world-class customers, senior leaders and SAP experts and partners to demonstrate how the Intelligent Enterprise comes to life. Attendees get an inside look at the flagship products such as the SAP HANA business data platform, SAP S/4HANA and the SAP C/4HANA suite, recently acquired products from Qualtrics and new partnerships. This year's event spotlights the groundbreaking impact of innovation, with expanded access to customer stories, personalized learning and pragmatic, in-depth guidance for winning in the Experience Economy. SAP's agenda features more than 720 customer speakers, including Tapestry, VINCI Energies, Topcon, Uber Freight, Verizon, NHL, American Airlines, San Francisco 49ers and Daimler AG, among others. Over 22,000 people are expected to attend. Follow the event on Twitter at @SAPPHIRENOW.
Source of information
SAP & Profibusiness.world
Date