Lufthansa promotes the European elections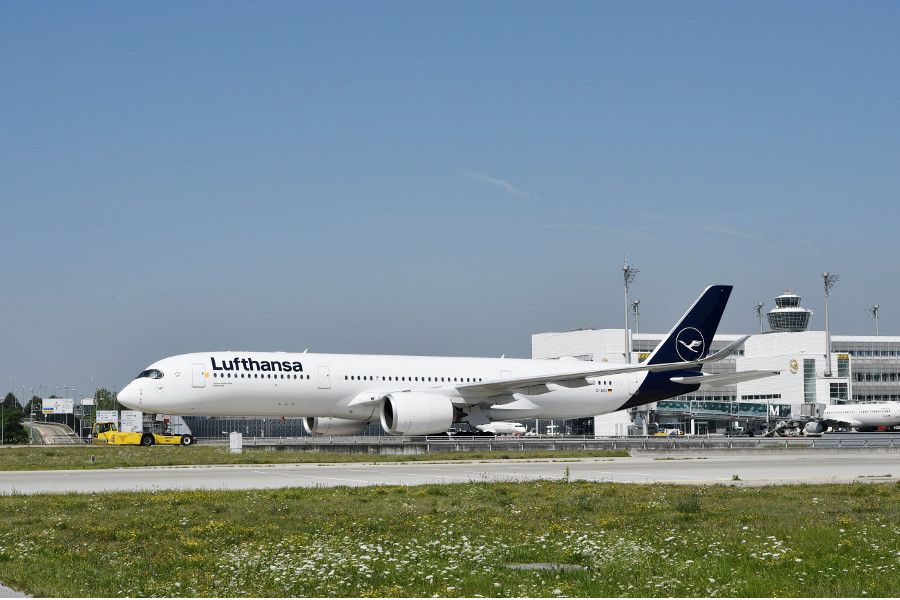 Lufthansa is sending a very special signal four weeks before the start of the European elections, taking place on 23-26 May: As of 24 April, an Airbus A320 will be branded with the slogan "SayYesToEurope" in large letters across its fuselage in place of the usual Lufthansa writing.
With this initiative, Lufthansa is actively promoting a higher voter turnout for the European elections.
"With their vote in May, the citizens of Europe will decide the future of the European community. Now more than ever, it is a question of taking a stand, taking responsibility and strengthening the idea of a united and free continent. As a genuine European company with roots in several countries in the heart of Europe, our airlines, such as Lufthansa, SWISS, Austrian Airlines, Eurowings, Brussels Airlines and Air Dolomiti connect the continent's countries with each other and connect Europe with the world. For this reason, Europe is very close to our hearts," says Lufthansa CEO Carsten Spohr.
With 3,000 daily flights between European airports, Lufthansa's aircraft take off and land in almost every country in Europe. In addition to the newly custom-designed A320 with the D-AIZG registration, the standard design for all Lufthansa aircraft will also be changed moving forward: From now on, the European flag will be additionally placed next to the German flag as part of the aircraft registration code near the rear of the fuselage.
"SayYesToTheWorld" is our global brand campaign – "SayYesToEurope" is our initiative to appeal to all Europeans to say YES to Europe, and participate in the European elections – our Europe needs your vote," says Spohr.
The aircraft with the custom design is part of a larger initiative that is also supported by Lufthansa. For years now, more than half of the eligible voters in Germany have not exercised their right to vote in the elections for the European Parliament. For this reason, Lufthansa and other companies, agencies and public figures have joined forces to motivate people to vote again.
Additional information on the campaign is available at sayyestoeurope.de.
Source of information
Lufthansa & Profibusiness.world
Date
Fotogalerie