World Oil and Gas Council Names ExxonMobil 2018 Large Cap Company of the Year and Explorer of the Year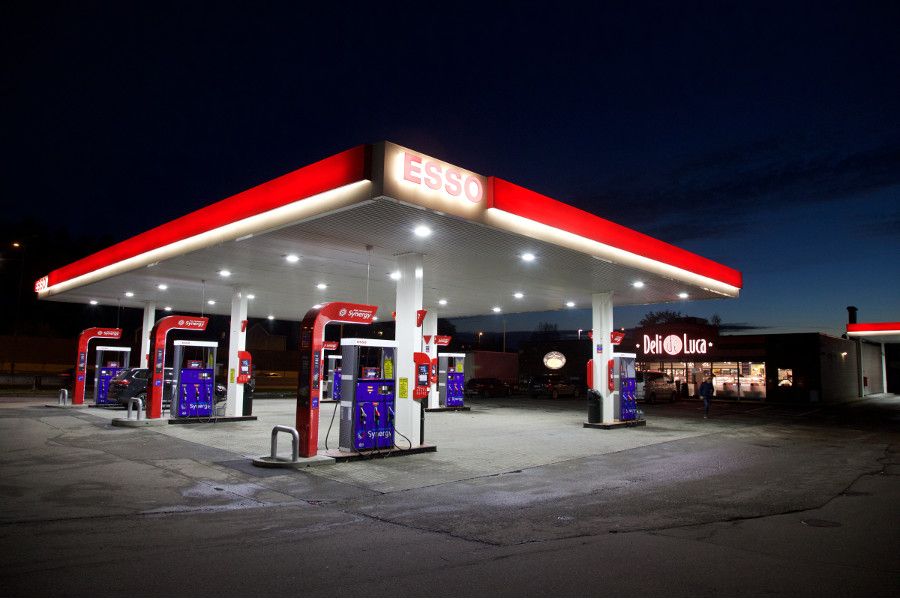 ExxonMobil said today that it has been named 2018 Large Cap Company of the Year and Explorer of the Year by the World Oil and Gas Council in recognition of excellence and innovation in the global energy industry.
Brad Corson, president of ExxonMobil Upstream Ventures, accepted the award for Large Cap Company of the Year. Corson said, "We are honored to be recognized as an industry leader and are confident that the growth strategy we are currently implementing will drive long-term shareholder value and industry-leading returns. This award is a reflection of the dedication of our employees and their daily commitment to excellence."
During the year, ExxonMobil announced a number of discoveries, acquisitions and other activities around the world. The company's industry-leading portfolio underpins aggressive growth plans. These opportunities span all of the corporation's business lines and represent the most attractive investment portfolio since the Exxon and Mobil merger.
ExxonMobil was also the recipient of the Explorer of the Year award for the second year in a row.
"We appreciate the Council's recognition of our efforts to add the highest quality resources to our development portfolio as well as continuing to build on our leading acreage position," said Steve Greenlee, president of ExxonMobil Exploration Company. "Particularly encouraging this year was our drilling success in Guyana as well as capture of a large number of quality drilling opportunities in Brazil."
Important activities during the year include:
Upstream
Building quickly on its acquisition of companies owned by the Bass family of Fort Worth, the company has significantly accelerated operations and now has 42 rigs operating in the Permian Basin, more than any other in the industry and has announced plans to triple production by 2025. Even with this rapid expansion, the company announced targets to reduce flaring and methane emissions.
Only months after ExxonMobil's entry into Mozambique's offshore Area 4 block, Mozambique Rovuma Venture submitted the development plan for the first phase of the Rovuma LNG project, which will produce, liquefy and market natural gas from the Mamba fields.
In Brazil, the company completed the purchase of interest in the BM-S-8 block offshore Brazil, which contains part of the more than 2-billion-barrel, pre-salt Carcara oil field. In addition, ExxonMobil expanded its deepwater portfolio in the country to approximately 2.3 million net acres.
Five discoveries were announced in Guyana in 2018 – Ranger-1, Pacora-1, Longtail-1, Hammerhead-1 and Pluma-1 – where the company has discovered more than 5 billion oil-equivalent barrels of recoverable resource through 10 discoveries since 2015.
Downstream
In October, the company started operations of a new unit at its Antwerp refinery in Belgium to convert heavy, higher-sulfur residual oils into high-value transportation fuels.
ExxonMobil announced the startup of a new unit at its Beaumont, Texas, refinery to increase production of ultra-low sulfur fuels.
ExxonMobil opened the first Mobil-branded service stations in Mexico, and acquired one of Indonesia's largest manufacturers and marketers of motorcycle lubricants.
Chemical
ExxonMobil started operations at its new ethane cracker in Baytown, Texas as well as at its integrated manufacturing complex in Singapore where it produces butyl and resins.
The company also officially formed its Gulf Coast Growth Ventures JV with SABIC and commenced work on the project for a 1.8-million-ton ethane cracker currently planned for construction in San Patricio County, Texas.
Source of information
Exxon Mobil & Profibusiness.world
Date