Erste Bank and Sparkassen brings Garmin Pay to Austria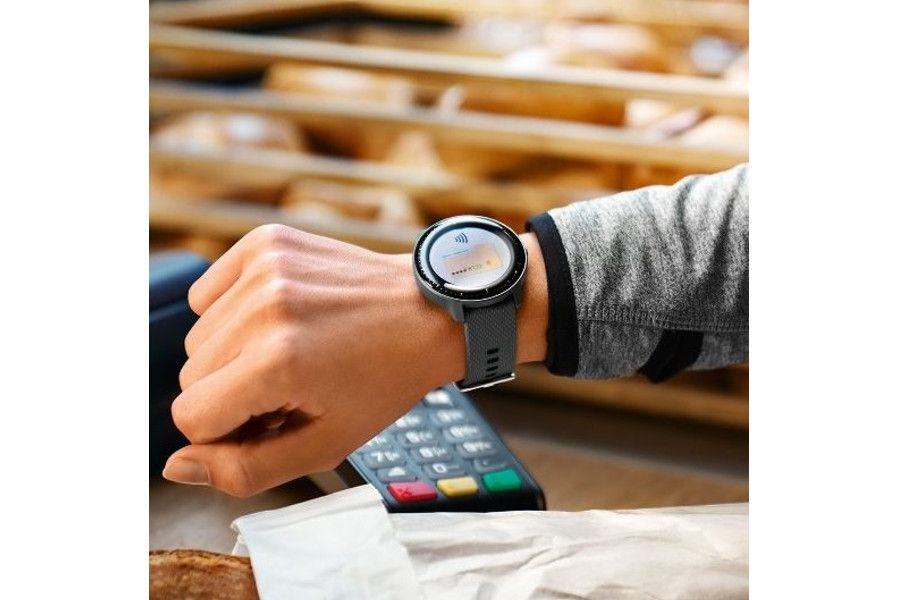 Paying with your watch finally become reality in Austria. Together with Garmin, the manufacturer of wearables and mobile GPS products, the savings bank group will launch the payment service Garmin Pay. The Garmin app permits users to transfer their s credit cards to the sports watch to pay securely at POS terminals with NFC-capability. In Austria, these are almost 90% of all terminals.
"Every other payment at a supermarket cash register is done contactless. With Garmin Pay, we have launched a really smart and secure means of payment for sports enthusiasts. A sports watch, pulse monitor and payment service, all in one," explained Thomas Schaufler, Retail CEO at Erste Bank. Simone Weber, Marketing Director at Garmin DACH: "We are pleased to bring mobile payment services via smart watches to Austria in this joint project with the savings bank group. Garmin Pay makes our products even more useful for everyday purposes and simplifies the life of our customers in many respects."
Garmin Pay functionalities
To be able to use Garmin Pay, you need an s Mastercard, a Garmin Pay smartwatch and a smartphone. The Garmin Connect App connects the watch to the smartphone and enters the credit card data only once. An SMS or e-mail is used to verify the process and the user's personal data. A 4-digit code, which customers select in the beginning, protects the data on the watch. It must be re-entered at the latest every 24 hours or every time the watch is removed from the wrist. As protection, Garmin Pay uses smartwatch-specific card numbers and transactions codes – so-called tokens – for every purchase made. Therefore, the card data is not stored on the device or on the Garmin servers and is not transmitted to the merchants when paying.
At the beginning of 2019, s Visacard will be released for use and starting in the autumn of 2019 also the debit Mastercard, therefore, also the normal bank card will be available in Garmin Pay. Currently, Erste Bank and Sparkassen customers are offered a discount of EUR 100 on Garmin Pay watches, and until 16 December 2018, an opening bonus of EUR 20 for every newly opened s Mastercard Gold.
Mobile payment revolution
Erste Bank and Sparkassen have been pioneers in payment services and in digital banking for many years. The innovative products include s Kreditkarte Mobil (mobile payment service via Android smartphones without a separate SIM card), BankCard Sticker (the stick-on ATM card), and BankCard Micro (the smallest debit card in the world, wristwatch). "For us it is important to offer convenient and modern payment options that customers really use. Our wristwatch is already very popular with hundreds of thousands of people – and Garmin Pay is certainly the next step", said Schaufler.
Garmin Pay portfolio
Apart from the very popular GPS Multisport Smartwatch Series - fēnix® 5 Plus, the Garmin Pay function is also supported by vívoactive® 3/ 3M and Forerunner® 645/ 645M. With these three product groups, Garmin ensures a broad range of offers for the various interest groups. You can pay for lunch at the skiing cabin, buy a train ticket to the fitness studio or pay for a sandwich after your morning jog – paying by smartwatch makes life easier in all kinds of ways.

For further information, please contact:
https://explore.garmin.com/de-AT/garmin-pay/
Source of information
Erste Group Bank AG & Profibusiness.world
Date