Rite Aid Applauds New Law Signed By President Trump to Help Fight Opioid Abuse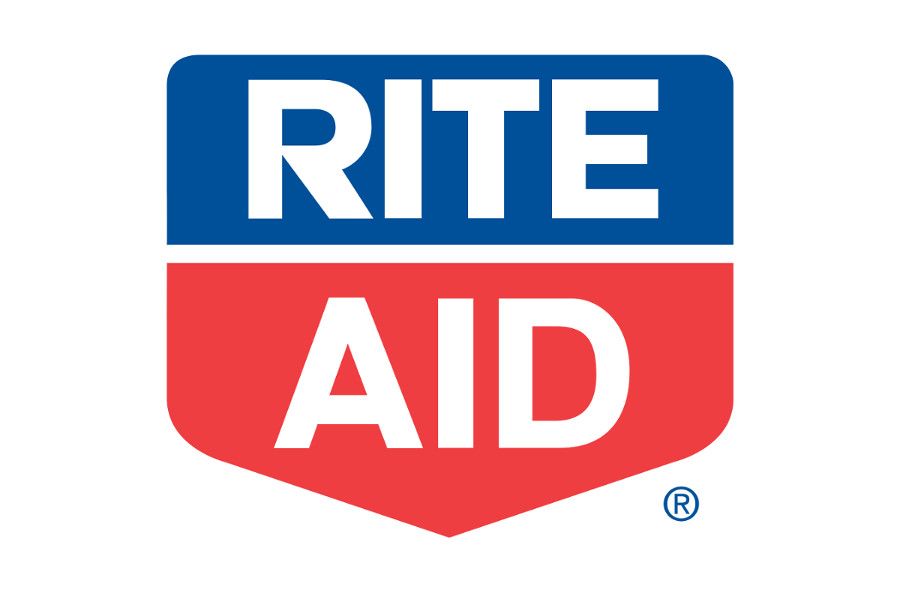 Rite Aid Corporation (NYSE: RAD) applauded the enactment of the Substance Use-Disorder Prevention that Promotes Opioid Recovery and Treatment (SUPPORT) for Patients and Communities Act. A key provision of the new law aims to address the opioid epidemic by expanding eligibility for at-risk seniors to receive Medication Therapy Management (MTM) counseling services from pharmacists through Medicare Part D. Through MTM services, pharmacists help patients take their prescription drugs properly and follow a drug therapy regimen.
Executive Vice President of Pharmacy Jocelyn Konrad represented Rite Aid as an invited guest at the White House as President Trump signed the bill into law.
"We applaud President Trump for signing the 'SUPPORT for Patients and Communities Act' and taking action to help combat the opioid crisis," said Konrad. "This law will enable our pharmacists to play a larger role in these efforts by providing Medication Therapy Management (MTM) counseling services to at-risk seniors through Medicare Part D. This represents an important step in further empowering our pharmacists to provide additional care that can help lower overall healthcare costs and address critical public health issues."
"We also thank U.S. Representatives Mike Kelly, Cathy McMorris Rodgers, Mike Doyle and Mike Thompson as well as U.S. Senators Pat Roberts and Jeanne Shaheen for their leadership on this important issue," Konrad added.
Rite Aid also applauds U.S. Surgeon General Jerome Adams for his recent report Facing Addiction in America: The Surgeon General's Spotlight on Opioids to help educate Americans on opioid misuse and abuse.
As a company, Rite Aid has been working with local law enforcement, community groups and federal and state agencies to help address the opioid epidemic.
In addition to supporting the Centers for Disease Control and Prevention (CDC) guidelines for prescribing opioids, the company's comprehensive strategy includes:
Making naloxone, a medication that can be used to reverse the effects of an opioid overdose, available without a prescription at all of Rite Aid's pharmacies nationwide.
Becoming the first drugstore chain to offer DisposeRx packets, which allow patients to safely discard unused medications in the trash. Available at all of its pharmacies, Rite Aid provides DisposeRx packets to patients with new opioid prescriptions and offers them to patients with chronic opioid prescriptions every six months.
Committing to the installation of 100 medication disposal units at select Rite Aid pharmacies over 
12 months through the In-store Safe Medication Disposal program launched in June.
Participating in prescription drug monitoring programs, including a "red flag" process for pharmacists to regularly review prescriptions for patients not known by the pharmacy or where there may be concerns or suspicions of misuse.
The company also conducts ongoing training with Rite Aid pharmacists; continues to support National Drug Take Back Day events; assures that patients with opioid prescriptions are effectively counseled and provided with information on proper utilization and handling; and provides additional resources on drug safety and disposal on www.riteaid.com under the headings "Pharmacy & Immunizations-Drug Safety & Disposal."
In addition, The Rite Aid Foundation has been engaging with community partners to provide further support, including:
Introducing the Prescription Drug Safety program, an innovative digital course about prescription drug abuse prevention created by leading technology innovator EVERFI, to more than 400 schools throughout a three-year, $1.7 million commitment. The program has been introduced to schools in Pittsburgh and Seattle and will be provided to schools throughout Ohio, California, Michigan, Oregon and Pennsylvania.
Developing the KidCents Safe Medication Disposal program, which provides medication disposal units, free of charge, to local and state law enforcement agencies. The Rite Aid Foundation committed $1 million to this initiative and to date, over 320 units have been installed across the country.
Source of information
Rite Aid & Profibusiness.world
Date