Thermo Fisher Scientific CE Marks Oncomine Dx Target Test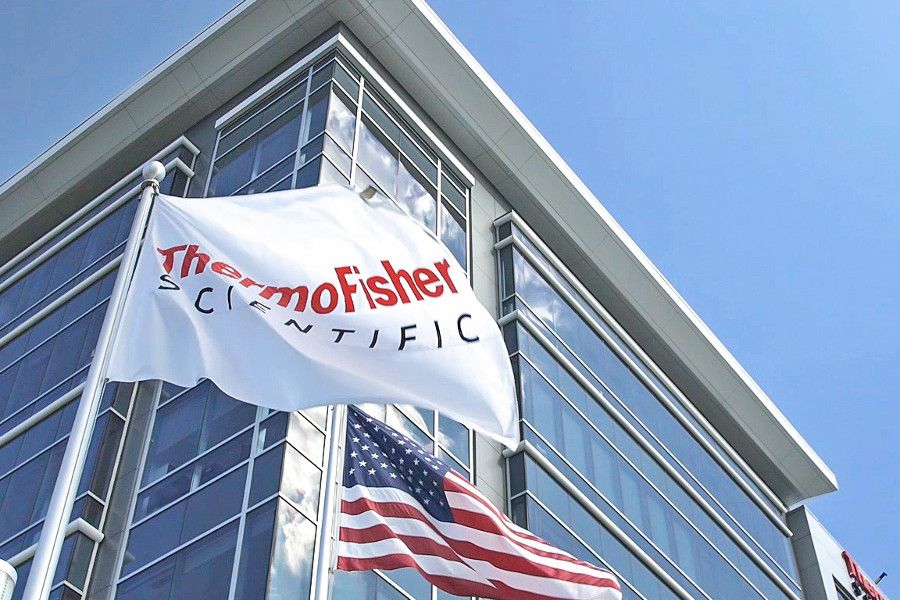 Marking a milestone in bringing its Oncomine Dx Target Test to Europe, Thermo Fisher Scientific announced that it has CE-IVD marked its next-generation sequencing (NGS)-based solution that screens biomarkers across solid tumors. Thermo Fisher will highlight the test during the European Society for Medical Oncology (ESMO) Congress (booth #203) being held in Munich, Germany from Oct. 19–23.
Oncomine Dx Target Test is CE marked as an in vitro diagnostic for detection of 46 cancer-driver gene variants. All biomarkers on the panel are associated with approved and investigative targeted therapies in solid tumors, including EGFR, BRAF, KRAS and ERBB2 mutations, as well as ALK, ROS1, RET, NTRK and MET fusions. It is also validated as a companion diagnostic (CDx) for approved therapies in non-small cell lung cancer (NSCLC), including ALK, ROS1 and BRAF kinase inhibitors, as well as EGFR exon 19 deletions and L858R tyrosine kinase inhibitors.
"Having access to the Oncomine Dx Target Test will improve our ability to care for cancer patients by allowing us to have multiple therapeutic targets in one test requiring very little tissue," said Fernando López-Ríos, director of the targeted therapies laboratory at the Hospital Universitario HM Sanchinarro in Madrid, Spain. "Reducing the number of tests needed to match patients with the right targeted therapy is a major advancement for precision medicine in Europe."
Oncomine Dx Target Test, which received approval by the U.S. Food and Drug Administration (FDA) as a CDx for NSCLC in 2017, is designed to return results with as little as 10 nanograms of nucleic acid. This is a critical advantage that helps reduce the risk of sample depletion and the need for additional invasive biopsies. While the single biomarker testing approach can take weeks to match patients with the right treatment, data from Oncomine Dx Target Test can be obtained in as little as four days to help expedite tumor profiling and therapy selection.
"Obtaining the CE-IVD Mark represents a significant step in our endeavor to democratize NGS testing and precision oncology across the globe," said Joydeep Goswami, president of clinical next generation sequencing at Thermo Fisher. "We are encouraged by the number of national reference laboratories that are now providing Oncomine Dx Target Test to oncologists. This indicates a shift from the single biomarker testing approach to a more efficient testing regime that saves precious time for their cancer patients."
Source of information
Thermo Fisher & Profibusiness.world
Date