Merck Data at ESMO 2018 Congress Highlight Multiple Therapeutics with Potential to Transform Cancer Care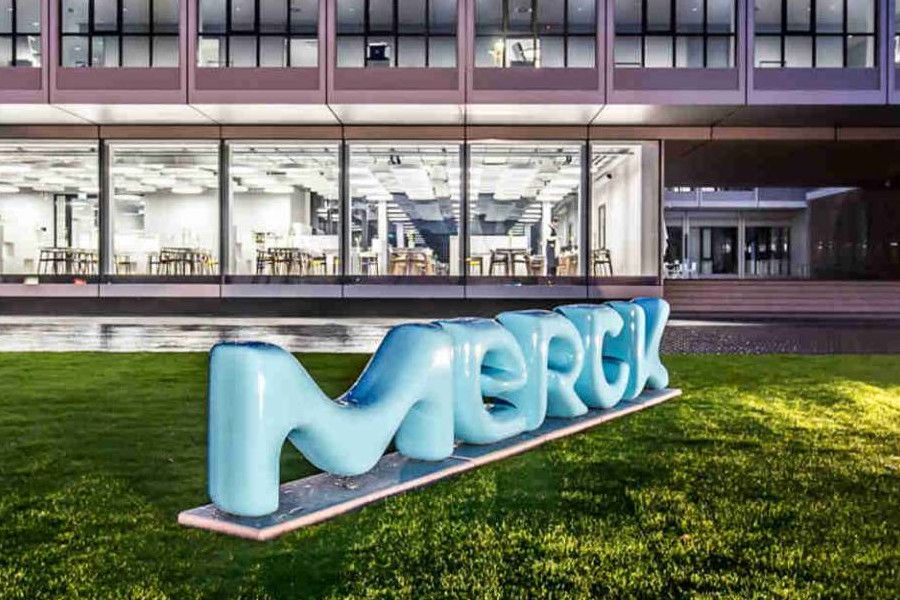 Merck, a leading science and technology company, announced that new data from a variety of high-priority clinical development programs will be presented at the ESMO 2018 Congress (European Society for Medical Oncology Annual Meeting), October 19–23, 2018, Munich, Germany.
In the year that Merck celebrates its 350-year anniversary, abstracts at the congress represent a company record with eight therapeutic agents across 14 tumor types, reinforcing Merck's position at the forefront of clinical development in oncology.
"Our data at this year's European Society for Medical Oncology Congress expand our understanding of avelumab in renal cell carcinoma and other tumors, and demonstrate the headway we are making with our pipeline, including bifunctional immunotherapy M7824 and tepotinib," said Luciano Rossetti, Global Head of Research & Development for the Biopharma business of Merck. "We look forward to many more years of real and significant progress towards our vision of transforming the management and treatment of cancer."
Data from the Phase III study JAVELIN Renal 101, evaluating avelumab* in combination with axitinib, compared with sunitinib as initial therapy for patients with advanced renal cell carcinoma (RCC), will be presented for the first time during the Presidential Symposium at ESMO on Sunday, October 21, 2018 at 5:20 PM – 5:35 PM CEST. Avelumab is being jointly developed and commercialized with Pfizer. The results represent the first positive Phase III immunotherapy trial in combination with a tyrosine kinase inhibitor (TKI) in any tumor type, supporting Merck's interest in the potential use of avelumab in combination with currently approved therapies and novel agents. These results will be submitted for publication in a peer-reviewed journal. Other updates include new avelumab data in Merkel cell carcinoma (MCC) and advanced gastric or gastroesophageal junction (GEJ) cancer.
New data for M7824 will be presented from expansion cohorts of two ongoing Phase I clinical trials, including the first tumor-specific data for squamous cell carcinoma of the head and neck (SCCHN), biliary tract cancer, esophageal squamous cell carcinoma and esophageal adenocarcinoma. In addition, updated data for M7824 in patients with gastric cancer and non-small cell lung cancer (NSCLC) will be shared. M7824, discovered in-house at Merck, is an investigational bifunctional immunotherapy designed to combine a transforming growth factor β (TGF-β) trap by 'fusing' it with the anti-programmed death ligand-1 (PD-L1) mechanism. To date more than 650 patients with various types of solid tumors have been treated across the program with M7824 and the safety profile is consistent with that observed with other PD-1/PD-L1 inhibitors and previously described skin lesions (keratoacanthomas, SCC, hyperkeratosis) associated with TGF-β-inhibiting therapies.
Data for tepotinib include results from three Phase II trials in epidermal growth factor receptor (EGFR) TKI-resistant NSCLC and advanced hepatocellular carcinoma, providing further evidence of this precision medicine's potential clinical activity in a range of tumors. Tepotinib, discovered in-house at Merck, is an investigational, oral MET inhibitor that is designed to selectively inhibit the oncogenic MET receptor signaling caused by MET (gene) alterations or MET protein overexpression.
Additional pipeline abstracts feature updated data from Merck's comprehensive DNA damage response (DDR) portfolio. These include results from a Phase I trial investigating M6620 (formerly VX-970) in combination with gemcitabine in patients with advanced NSCLC, and combined data from two Phase I trials of DNA-dependent protein kinase inhibitor, M3814. Results will also be shared from a Phase I/II trial of M7583, a Bruton's TKI, in patients with B-cell malignancies, as well as a retrospective analysis of the Phase I/II Poseidon study investigating abituzumab in patients with metastatic colorectal cancer (mCRC).
Data to be presented at the congress for Erbitux® will add to the growing body of real-world evidence supporting the therapy's role as a standard of care in RAS wild-type mCRC and first-line recurrent or metastatic SCCHN (R/M SCCHN), and for patients with locally advanced SCCHN (LA SCCHN) who may not be able to tolerate cisplatin-based regimens in full.
Avelumab is under clinical investigation for the treatment of RCC, MCC, CRC, gastric and GEJ cancer, and has not been demonstrated to be safe and effective for these indications. There is no guarantee that avelumab will be approved for RCC, CRC, gastric or GEJ cancer by any health authority worldwide.
* Tepotinib is the recommended International Nonproprietary Name (INN) for the MET kinase inhibitor MSC2156119J. Tepotinib is currently under clinical investigation and not approved for any use anywhere in the world.
Tepotinib, M7824, M3814, M7583, M6620 and abituzumab are under clinical investigation and have not been proven to be safe and effective. There is no guarantee any product will be approved in the sought-after indication by any health authority worldwide.
Source of information
Merck KGaA & Profibusiness.world
Date