Bayer to showcase latest oncology research at ESMO 2018 Congress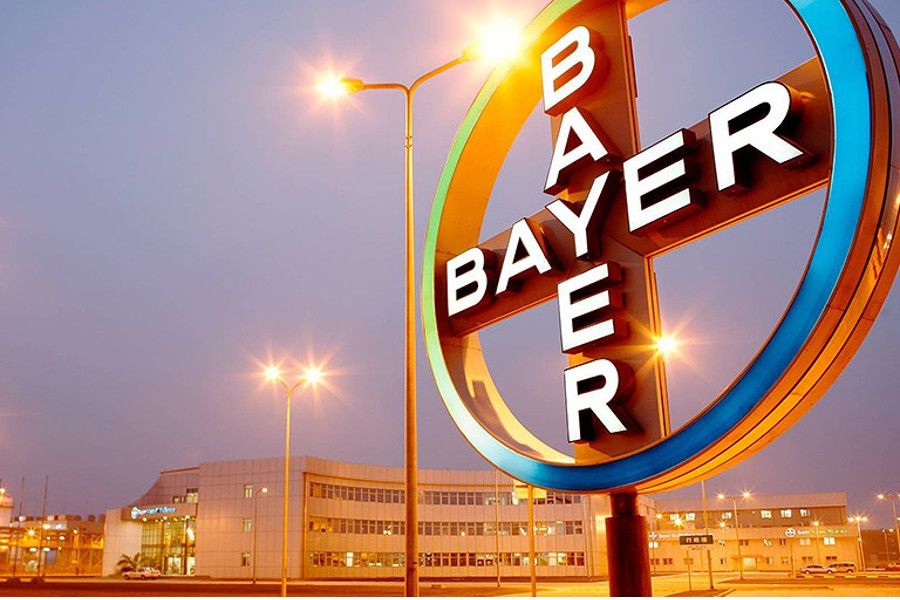 Bayer will present new data from the company's growing oncology portfolio at the ESMO 2018 Congress (European Society for Medical Oncology) taking place October 19-23 in Munich, Germany.
Among the research presented will be an expanded data set from the pivotal trial with larotrectinib, a highly selective TRK (Tropomyosin Receptor Kinase) inhibitor in development for the treatment of adult and pediatric patients with locally advanced or metastatic solid tumors with a neurotrophic tyrosine receptor kinase (NTRK) gene fusion. Bayer and Loxo Oncology, a biopharmaceutical company based in Stamford, Connecticut (U.S.), are jointly developing larotrectinib. It is currently under review by the U.S. Food and Drug Administration and the European Medicines Agency, with additional filings in other countries underway or being planned. The oral presentation will provide updated clinical follow-up for the 55 patients who comprise the primary efficacy analysis population that supports these global regulatory filings and new data for patients subsequently enrolled.
Bayer will also present a combined Phase I and II analysis of copanlisib, its novel PI3K inhibitor with activity predominantly against the PI3K-alpha and PI3K-delta isoforms, in patients with relapsed or refractory indolent B-cell non-Hodgkin's lymphoma, and new data on rogaratinib in patients with FGFR mRNA-positive head and neck cancer.
In addition, findings from the Phase III ERA-223 trial investigating Xofigo® (radium-223 dichloride) injection in combination with abiraterone acetate for patients with metastatic castration-resistant prostate cancer (mCRPC) will be presented as well as interim results from the prospective, non-interventional PARABO study examining symptomatic skeletal event (SSE) dynamics in mCRPC patients treated with Xofigo®.
Data to be presented on Stivarga® (regorafenib) include the final results from a prospective, observational study (CORRELATE) analyzing real-world dosing in metastatic colorectal cancer (mCRC) patients.
Notable studies from Bayer's portfolio and pipeline therapies being featured at ESMO 2018 are listed below:
Radium-223 dichloride
ERA 223: A phase III trial of radium-223 (Ra-223) in combination with abiraterone (abi) and prednisone for the treatment of asymptomatic or mildly symptomatic chemotherapy-naïve patients (pts) with bone-predominant metastatic castration-resistant prostate cancer (mCRPC) o Late Breaking Abstract 30, Proffered paper session - Genitourinary tumours, prostate; October 19, 2018, 2:00 pm – 3.30 pm CEST; ICM - Room 13
Radium-223 (Ra-223) therapy after abiraterone (Abi): analysis of symptomatic skeletal events (SSEs) in an international early access program (iEAP) in patients (pts) with metastatic castration-resistant prostate cancer (mCRPC) o Abstract 824P, Poster Display Session; October 22, 2018, 12:45 – 1:45 pm CEST; Hall A3
Use of bone health agents (BHAs) in patients (pts) with metastatic castration-resistant prostate cancer (mCRPC) treated with radium-223 (Ra-223) after abiraterone (Abi): an interim review of REASSURE o Abstract 826P, Poster Display Session; October 22, 2018, 12:45 – 1:45 pm CEST; Hall A3
Clinical outcome with radium-223 (Ra-223) in patients (pts) previously treated with abiraterone (Abi) or enzalutamide (Enza): a retrospective study using real-world (RW) data from pts with metastatic castration-resistant prostate cancer (mCRPC) o Abstract 827P, Poster Display Session; October 22, 2018,12:45 – 1:45 pm CEST; Hall A3
Symptomatic skeletal event (SSE) dynamics in patients (pts) with metastatic castration-resistant prostate cancer (mCRPC) treated with radium-223 (Ra-223): An interim review of a prospective, non-interventional study (PARABO) o Abstract 828P, Poster Display Session; October 22, 2018, 12:45 – 1:45 pm CEST; Hall A3
Regorafenib
Real-world dosing of regorafenib (REG) in metastatic colorectal cancer (mCRC): final results from the prospective, observational CORRELATE study o Abstract: 463P, Poster Display Session; October 21, 2018, 12:45 – 1:45 pm CEST; Hall A3
Phase II trial to evaluate efficacy and tolerance of regorafenib monotherapy in patients (pts) over 70 with previously treated metastatic colorectal adenocarcinoma (mCRC) FFCD 1404 – REGOLD (Investigator Initiated Research) o Abstract: 466P; Poster Display Session, October 21, 2018, 12:45 – 1:45 pm CEST; Hall A3
Influence of the proton pump inhibitor esomeprazole on the bioavailability of regorafenib o Abstract: 473P, Poster Display Session; October 21, 2018, 12:45 – 1:45 pm CEST;: Hall A3
Analysis of single-nucleotide polymorphisms (SNPs) in the phase 3 RESORCE trial of regorafenib versus placebo in patients with hepatocellular carcinoma (HCC) o Abstract: 701P, Poster Display Session; October 21, 2018, 12:45 – 1:45 pm CEST; Hall A3
Identification of effective drug combinations with regorafenib (REG) for the treatment of pediatric rhabdomyosarcomas (RMS) o Abstract: 1644P, Poster Display Session; October 22, 2018, 12:45 – 1:45 pm CEST; Hall A3
Sorafenib
Practice Patterns and Deterioration of Liver Function after Transarterial Chemoembolization (TACE) in Hepatocellular Carcinoma (HCC): Final Analysis of OPTIMIS in Europe and Canada o Abstract: 710P, Poster Display Session; October 21, 2018, 12:45 – 1:45 pm CEST; Hall A3
Larotrectinib
Larotrectinib efficacy and safety in TRK fusion cancer: an expanded clinical dataset showing consistency in an age and tumor agnostic approach o Abstract 409O; Proffered paper session - Developmental therapeutics; October 21, 2018, 11:00 am – 12:30 pm CEST; Hall B3, Room 22
Copanlisib
PI3K inhibition and modulation of immune and tumor microenvironment markers by copanlisib in patients with non-Hodgkin's lymphoma or advanced solid tumors o Abstract 67P, Poster Display Session; October 20, 2018, 12:30 – 1:30 pm CEST; Hall A3
Copanlisib monotherapy activity in relapsed or refractory indolent B-cell lymphoma: combined analysis from phase I and II studies o Abstract 1006O, Oral Presentation; October 21, 2018, 11:00 am – 12:30 pm CEST; Hall B4, Room 19
Rogaratinib
Phase I experience with rogaratinib in patients with head and neck cancer selected based on FGFR mRNA overexpression o Abstract: 1056PD, Poster Discussion Session; October 20, 2018, 3:00 – 4:00 pm CEST; Hall B3, Room 23
Phase 1b/2 study to evaluate the safety, tolerability and pharmacokinetics of rogaratinib in combination with atezolizumab in cisplatin-ineligible patients with locally advanced or metastatic urothelial cancer and FGFR mRNA overexpression o Abstract: 925TiP, Poster Display Session; October 22, 2018, 12:45 – 1:45 pm CEST; Hall A3
Phase 2/3 study of rogaratinib versus chemotherapy in patients with locally advanced or metastatic urothelial carcinoma selected based on FGFR1/3 mRNA expression o Abstract: 930TiP, Poster Display Session; October 22, 2018, 12:45 – 1:45 pm CEST; Hall A3
Source of information
Bayer & Profibusiness.world
Date