Galloper Offshore Wind Farm officially inaugurated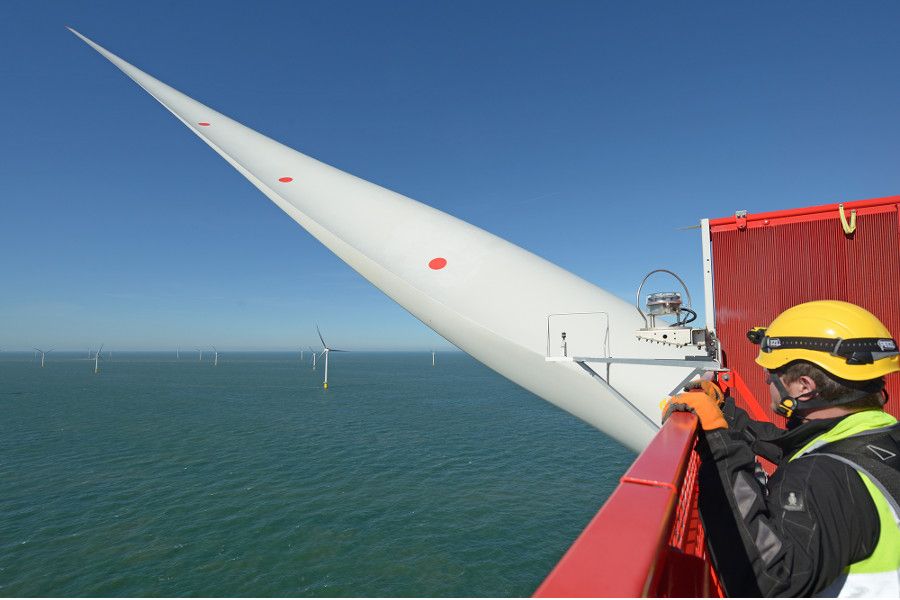 Galloper Offshore Wind Farm, sited 27 kilometres off the Suffolk coast, was officially inaugurated today in London. Construction of the 353 megawatt wind farm created 700 jobs. The wind farm is fully commissioned since spring 2018. The amount of green power the wind farm is expected to generate on average each year is approximately equal to the annual electricity needs of more than 380,000 UK households. The total investment amounts to £1.5 billion.
Hans Bünting, COO Renewables of innogy SE said: "I am extremely proud to inaugurate Galloper Offshore Wind Farm, the fifth offshore wind farm that innogy has constructed in the UK. Offshore wind is now a key industrial sector for the UK and offers particular opportunities to key regional hubs, such as East Anglia – the home of both Galloper's construction base and its operation and maintenance facility.
With all our projects, we always strive to invest in local businesses and during its operating lifetime, almost 60 percent of the investment in Galloper is expected to go to UK companies. At innogy, we look forward to continuing to play an active role in the impressive UK offshore wind story. We have recently begun construction, together with our partners, on our sixth and largest offshore wind project to date, the 860MW Triton Knoll."
Galloper is owned by innogy SE (25%), Siemens Financial Services (25%), Sumitomo Corporation (12.5%), ESB (12.5%) and a consortium managed by Green Investment Group and Macquarie Infrastructure and Real Assets (25%). innogy SE has led the development and construction of Galloper Offshore Wind Farm and operates the wind farm on behalf of the project partners.
Source of information
innogy & Profibusiness.world
Date
Fotogalerie