Continuing on Course for Success: Supervisory Board Extends Tenure of CEO Elmar Degenhart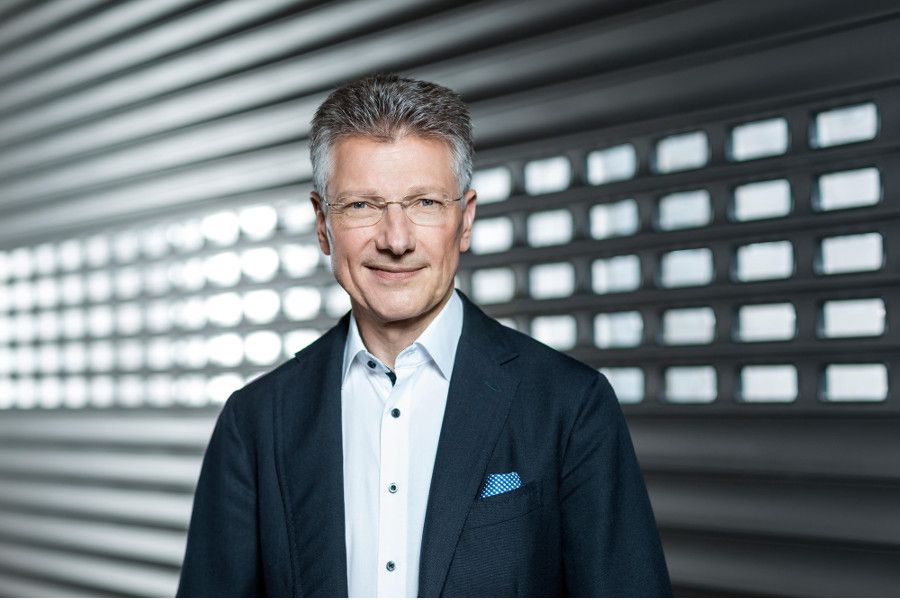 Supervisory Board of Continental AG, Hanover, extended the tenure of CEO Dr. Elmar Degenhart (59) by another five years to August 11, 2024. In addition, the appointment of José A. Avila (63) as member of the Executive Board was terminated effective September 30, 2018. Until his contract expires as scheduled on December 31, 2019, he will assume advisory duties, including primarily the further development and implementation of Continental's strategy in the field of battery and electrification technologies. He will report directly to the CEO in this role.
"Since August 2009, under the leadership of Elmar Degenhart as CEO together with the Continental team, the company has achieved top performance industry-wide. Together with his Executive Board colleagues and senior executives, he has geared the organization and company culture toward sustainable and profitable growth in early preparation for the ongoing profound transformation of the automotive industry. The extension of his contract reflects the continuous profitable development of the company. For this, the Supervisory Board is demonstrating its full confidence in him," said Supervisory Board Chairman Professor Wolfgang Reitzle after the Supervisory Board meeting on Thursday in Eislingen, Germany. "At the same time, we extend our thanks to José A. Avila for his valuable contribution to the successful turnaround of Continental's powertrain business. Under his leadership, the Powertrain division has once again been back on track for success since 2010, and is now one of the leading suppliers in its field. The Supervisory Board is delighted that José A. Avila will continue to provide the company with his proven expertise in electric mobility," he added.
"I wish to thank my Executive Board colleagues and the global Continental team for their outstanding commitment and impressive achievements in the past years. At the same time, I am looking forward to working together with our leaders and more than 240,000 employees as we continue to play a major role in shaping the mobility of the future," said Degenhart.
"The increasing digitalization of all processes and products, the conversion of vehicles to electric drive systems, and the high growth in the fields of automated driving and connectivity have triggered a profound transformation in our industries. The people at Continental form a leading technology company based on their vital expertise that helps our customers deal with this transition successfully," explained Degenhart, adding: "We are right at the forefront of shaping this transformation. For over eight years now, we have been working on expanding our culture of networking and trust. Strong and confident, Continental is now tackling one of the largest organizational changes in our company's history, which will help us to continue our rapid, profitable growth and to exploit new business potential."
Consistent lasting value creation
In this context, Degenhart also pointed out the programs for lasting value creation and in the long term, which have been intensified since the end of August 2018. "We are tackling this challenge swiftly, in a resolute and consistent manner. We have already initiated the first steps and will be keeping you informed about our progress as part of our financial reporting."
Degenhart, who holds a doctorate in engineering, has been CEO of the company since August 12, 2009, and is currently in his second term, which ends on August 11, 2019. He is directly responsible for Corporate Communications, Quality and Environment, the global lean management program known as Continental Business System, and numerous central functions in the Automotive Group.
Degenhart acknowledged the achievements of his Executive Board colleague José A. Avila: "On behalf of the Executive Board and the global Continental team, I would like to thank José for his many years of outstanding service and commitment, and his valuable contribution as president of the Powertrain division. He assumed this position at a very difficult time. Together with his team, he managed to restore the global competitiveness of the Powertrain business and to make it successful again. I am extremely pleased that in his advisory role through the end of 2019, Continental will benefit from his expertise and experience during the ongoing reorganization."
With regard to the current process of creating a new group of legal entities (carve-out) from the powertrain business, Degenhart commented: "The leading position of our powertrain business provides a firm basis for its partial IPO, which could be possible starting mid-2019, as well as for the successful shaping of the disruptive development in powertrain engineering, together with our customers. We firmly believe that under new management this business, which is extremely important for climate protection and future mobility, will develop very positively both strategically and operationally."
Powertrain division under new management starting October 1, 2018
In addition to the combustion drive business, Powertrain will oversee all future business involving hybrid and electric drive systems. It will be under new management starting October 1, 2018. As announced on July 18, 2018, the Powertrain division will be headed by Andreas Wolf (57). He will report directly to CEO Elmar Degenhart.
Wolf was previously in charge of the Body and Security business unit in the Interior division. Under his leadership, this business unit has trippled its sales, became profitable again and continually achieves attractive margins. Furthermore, he was involved in founding the recent joint venture with Osram and was responsible for the carve-out of Continental's part of the business.
The new management team will consist of Werner Volz (59), head of Finance and Controlling, and, starting January 1, 2019, Ingo Holstein (52), head of HR. Werner Volz is an experienced financial expert who has held managerial positions in various business areas for more than 27 years. He has headed Finance and Controlling in Continental's Chassis & Safety division since 2008. In particular, he played a major part in the successful restructuring of these areas during the financial crisis in 2008/2009 as well as in the lasting successful growth management of the business with advanced driver assistance systems.
Ingo Holstein has been the head of HR in the Tires division since 2010. He has gathered extensive expertise in the shaping of businesses through personnel work as well as management guidance and development.
Together with their teams, these three will be in charge of creating the group of legal entities and for preparing the partial IPO, which is expected to be possible starting mid-2019. This will ensure the continued development of the upcoming transition in the powertrain business. Continental still does not plan to relinquish control of the powertrain business in the medium or long term.
Andreas Wolf, the new head of the powertrain business, had the following to say about his new position: "We are already working hard to improve our operations now and in the long term, while preparing for potentially accessing capital markets. We are confident that we will be able to expand upon our strong, global position substantially in the coming years."
Continental will publish its financial report for the first nine months of 2018 on November 8, 2018.
Source of information
Continental AG & Profibusiness.world
Date