Hitachi Vantara Showcases Customer Innovation at NEXT 2018 With Hitachi Transformation Awards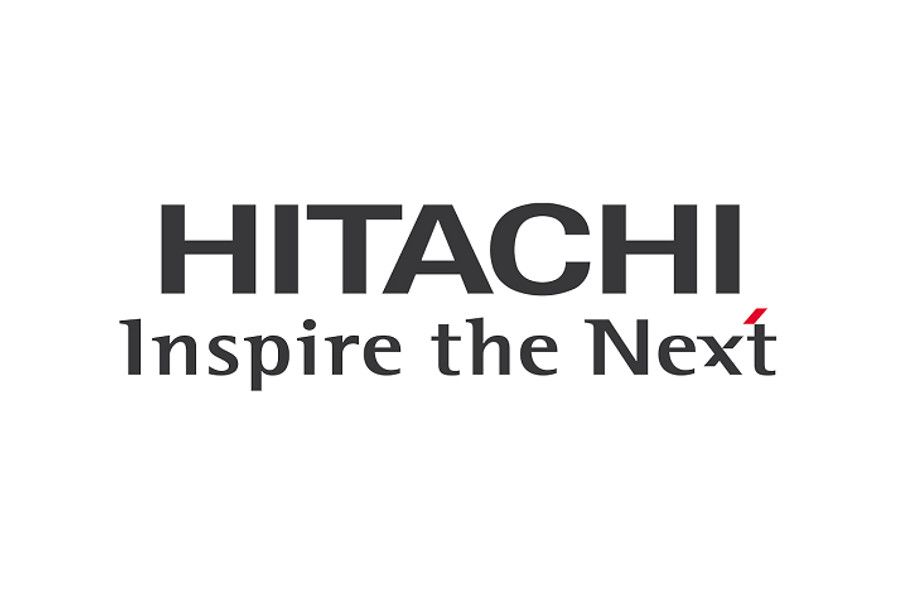 Hitachi Vantara, a wholly owned subsidiary of Hitachi, Ltd. (TSE: 6501), today announced that it will honor the winners of the Hitachi Transformation Awards, which recognize leading organizations that are transforming in new and innovative ways with the support of Hitachi solutions. Winners will be honored during an awards ceremony at Hitachi Vantara's second annual user conference, NEXT 2018, held Sept. 25-27, 2018, in San Diego at the Hilton San Diego Bayfront hotel.
Three winners were selected based on the substantial business outcomes they have achieved through accelerating business transformation, improving user experience, innovating with data and using the internet of things (IoT). Awards were given for the following categories: Enterprise Transformation, Excellence in IoT, and Social Innovation.
And the Winners Are…
Enterprise Transformation:
NASA Johnson Space Center: An independent agency of the United States government, NASA is responsible for the civilian space program, as well as aeronautics and aerospace research. As a critical part of the larger NASA mission, the Johnson Space Center is home to the astronaut corps, mission control, and the Orion, Commercial Crew and International Space Station programs. With a wide reach of responsibilities, the Johnson Space Center generates significant data sets, which include the imagery downlinked from the space station. Looking to evolve to a cloud-based storage architecture, Johnson partnered with Hitachi Vantara to design and implement a uniquely complex digital repository for mission imagery. The hybrid system provides a long-life repository that enables instant access from authorized users around the world—a good fit for the space station program and its many international partners.
Excellence in IoT:
State of Andhra Pradesh Real-Time Governance: With a people-first motto, the government of Andhra Pradesh, India strives to provide an agile and efficient public service delivery system benefitting nearly 50 million citizens in a 360-degree life cycle approach through its Real Time Governance (RTG) initiative. With the help of Real Time Governance, Andhra Pradesh can now swiftly resolve citizen grievances and monitor infrastructure projects, incidents, weather and climatic events across the state in real time, leveraging technology services. RTG is able to analyze big data sets gathered from various sources with the help of Hitachi to make insightful decisions that vibrantly transform citizen services. Keeping technology in its mind and citizen centricity in its heart, Real Time Governance is set to revolutionize governance in Andhra Pradesh, catalyzing government operations to create a safer, more efficient and sustainable society.
Social Innovation:
Smart Payments by Nets: Smart Payments, a specialized innovations business unit founded by leading European digital payments provider Nets and headquartered in Denmark, aims to be at the forefront of payment innovation and create value to its customers by leveraging emerging technologies in designing the payment experiences of tomorrow. In the pursuit of creating an easier tomorrow for their customers, Smart Payments by Nets partnered with Hitachi to co-create advanced, next-generation payment solutions. Using biometric technologies, Smart Payments by Nets and Hitachi created a payment solution that instantly scans a user's finger vein patterns and links it to their domestic debit card, Dankort, providing a fast, convenient and secure way to pay. Smart Payments by Nets works to make radical payment innovation that impacts people's everyday lives.
"The Hitachi Transformation Awards give us a great opportunity to showcase our remarkable customers and recognize the success they've achieved transforming their businesses by using the power of their data," said Scott Kelly, chief operating officer and chief transformation officer of Hitachi Vantara. "This year's winners have demonstrated creativity and leadership in their respective fields to change the way they work, and Hitachi Vantara is proud to partner with and honor these outstanding accomplishments."
Additionally, Hitachi recognizes the following honorable mentions for their compelling stories of transformation built using Hitachi technologies and services:
2018 Hitachi Transformation Award Honorable Mentions
Deluxe: Deluxe, a financial services and small business marketing company, can now better manage costs and achieve efficient destination targets using a world-leading, managed-services cloud ecosystem.
City of Las Vegas: The City of Las Vegas is working with Hitachi Vantara to create a new, dynamic and connected city to fuel innovation, efficiency, and new ways of government to better the experience for residents, businesses and visitors.
PT. Angkasa Pura II (Persero): PT. Angkasa Pura II (Persero), one of the state-owned enterprises engaged in airport services and airport-related services in the western part of Indonesia, uses video analytics to improve operational management, increase awareness and provide an excellent customer experience for over 100 million passengers annually.
NEXT 2018 Conference Details
When: Sept. 25-27, 2018
Where: Hilton San Diego Bayfront, San Diego, California
Registration for NEXT 2018 is now live. Please visit HitachiNEXT.com to register and receive updates on new additions to the agenda in the weeks leading up to the event.
For questions about press or analyst registration, please contact NEXTInfluencers@hitachivantara.com.
Follow NEXT 2018. Join the Conversation with #HitachiNEXT.
Source of information
Hitachi Vantara & Profibusiness.world
Date