KLM introduces flights to Boston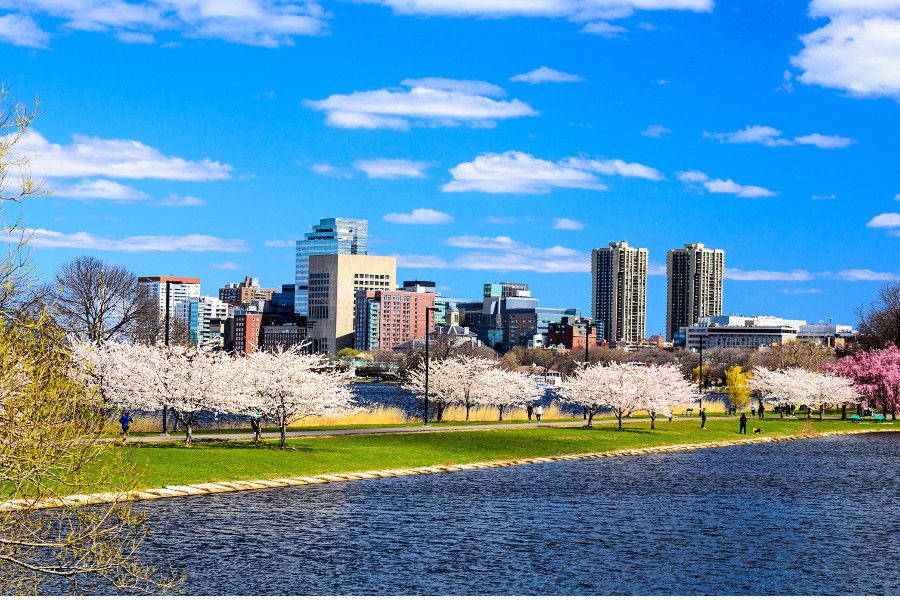 KLM Royal Dutch Airline will begin operating flights to the city of Boston (BOS) in the United States from the start of the 2019 summer schedule. KLM will operate a three weekly service between Amsterdam and this new destination on the North-East coast of the United States. Flights will be operated with an Airbus A330-300, offering capacity for 292 passengers.
The new KLM service to Boston comes in addition to the two daily flights between Amsterdam Airport Schiphol and Boston operated by Delta Air Lines, Air France-KLM's joint-venture partner on transatlantic routes.
"By adding a direct KLM service, we offer our customers more options for travel between Amsterdam and Boston, in partnership with Delta Air Lines. Boston is the 17th North-Atlantic destination served directly by KLM." KLM President & CEO, Pieter Elbers
From 31 March 2019, KLM will begin operating flights between Amsterdam Airport Schiphol and Boston on Wednesdays, Fridays and Sundays. The Airbus A330-300 flights will have 30 seats in World Business Class, 40 seats in Economy Comfort Class and 222 seats in Economy Class. From 1 July 2019, a fourth weekly flight will be operated on Mondays. The departure and arrival times are as follows:
KL0617 departs from Amsterdam Airport Schiphol at 17.00 CET, arriving in Boston at 18.30 local time.
KL0618 departs from Boston at 22.00 local time, arriving at Amsterdam Airport Schiphol the following day at 10.35 CET.
More about Boston
Boston lies 300 kilometres north of New York and is the largest city in the state of Massachusetts. Renowned as the home of Harvard University, Boston is one of the oldest and richest cities in the United States with an economy that revolves around financial services, insurance, education, and high-tech manufacturing and research. The city's Museum of Fine Arts opened in 1876 and now boasts no fewer than 450,000 works of art, making it one of the world's most comprehensive museums.
Source of information
KLM & Profibusiness.world
Date
Fotogalerie