Tommy Vext of Bad Wolves Joins the HARMAN Professional Solutions Ambassadors Program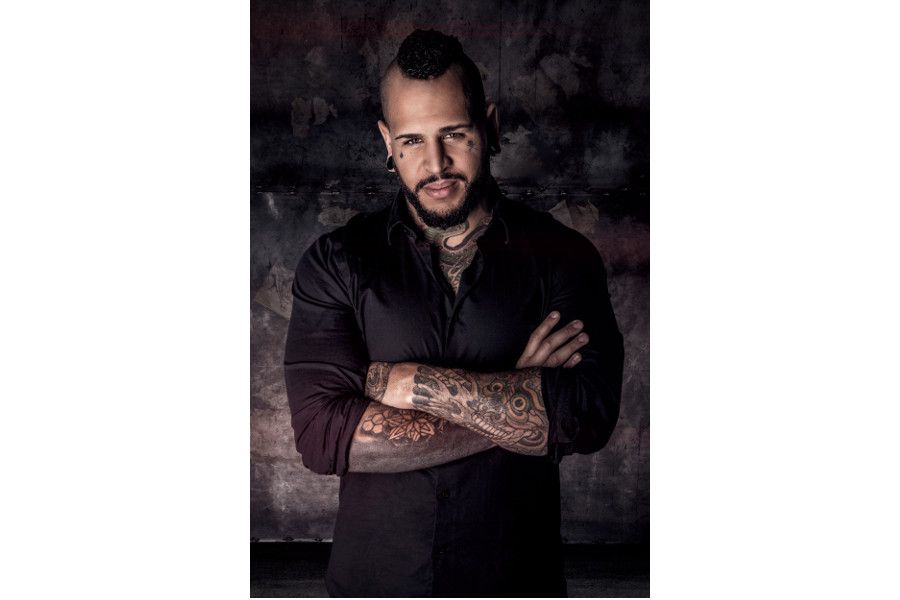 HARMAN Professional Solutions today announced that Tommy Vext, lead vocalist of heavy metal supergroup Bad Wolves, has joined the HARMAN Professional Solutions Ambassadors Program.
Bad Wolves has garnered worldwide acclaim in 2018 with their cover of "Zombie," the 1994 alternative rock hit by The Cranberries. Released in honor of late Cranberries vocalist Dolores O'Riordan, who died in January, the cover held the No. 1 slot on Billboard's Mainstream Rock chart for several weeks in May, and has dominated iTunes charts worldwide. The song was recently certified Gold by the RIAA, and the band announced it is donating all proceeds to O'Riordan's children. Bad Wolves released their debut album "Disobey" on May 18th, and are preparing to embark on a 32-date summer amphitheater tour across the U.S. with Five Finger Death Punch and Breaking Benjamin.
"I'm beyond excited to partner with HARMAN Professional Solutions and represent legendary brands like AKG and JBL as we continue our wild and exciting journey," said Tommy Vext. "Bad Wolves brings an incredible amount of energy and focus to our shows, and we need rock-solid gear that works as hard as we do. HARMAN brands have set the standard for professional performance for decades, and I'm honored by their support."
Formed in 2017, Bad Wolves consists of vocalist Tommy Vext, drummer John Boecklin, lead guitarist Doc Coyle, rhythm guitarist Chris Cain and bassist Kyle Konkiel. Bad Wolves relies on a range of HARMAN Professional Solutions gear for live performances, rehearsals, and recording sessions. Vext uses an AKG DMS800 digital wireless microphone system for its exceptional clarity, reliability and range during live performances. The band also uses a HARMAN Studio Production Suite to record on the road, and a JBL EON ONE PRO portable PA system for spontaneous rehearsals anytime, anywhere.
The HARMAN Professional Solutions Ambassadors program gives the world's leading artists a powerful platform to share their passion for music and audio technology. More artist and audio professional partnerships will be unveiled in the coming months—from composers and engineers to breakout stars and veteran musicians.
Source of information
JBL & Profibusiness.world
Date