T-Mobile opens state-of-the-art data centre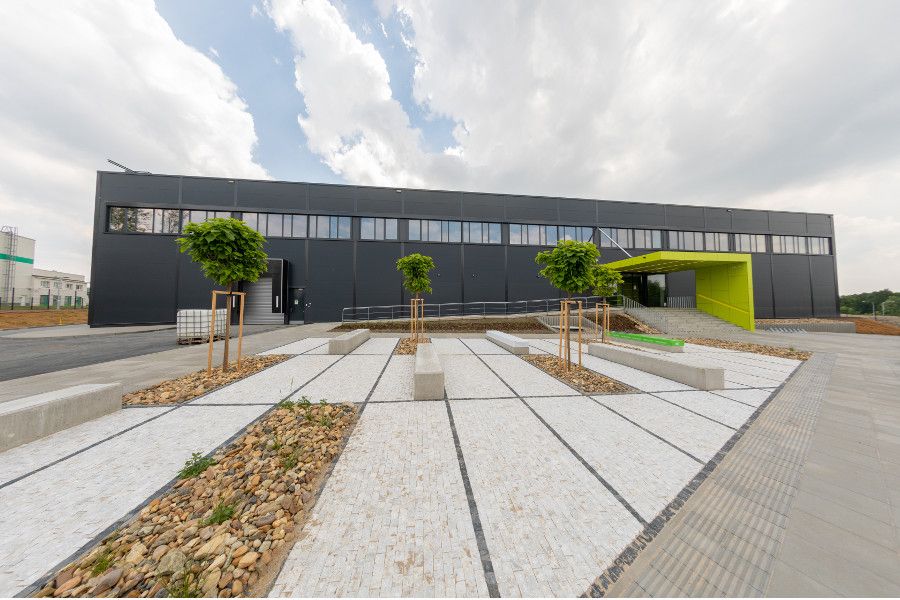 T-Mobile has opened its tenth data centre in the territory of the Czech Republic and Slovakia. Named DC7, the centre is housed in a completely new building located in Prague 10 and is designed as an advanced data facility. It offers state-of-the-art technologies and significantly more efficient operation, which will have a positive impact on customers' overall costs. The data centre complies with one of the highest security standards and has international certification.
"It is our most advanced data centre. In its design and construction, we used our many years of experience with data centres," says Petr Jeřábek, B2B Marketing Director at T-Mobile. "In addition to a wide range services provided at the highest level, we are also offering customers PUE energy efficiency of 1.3 on basically unlimited input per rack. In other words, we offer the highest possible output while maintaining high cost effectiveness," adds Petr Jeřábek.
Raiffeisenbank is one of the first customers of DC7. "We must guarantee uninterrupted real-time availability of banking services to our customers. Therefore we have decided to use the services of the most advanced data centre in the Czech Republic. It offers performance and services which we, as a customer-oriented bank in the digital age, need," says Tomáš Jabůrek, Head of IT Operations at Raiffeisenbank.
In the first stage, the DC7 data centre offers floor space of 1,400 m² in four separate technology rooms; the floor space will be doubled in future to the total of 2,800 m² and eight technology rooms. Double flooring with thickness of 100 cm can bear loads of up to 2,000 kg/m². The rooms' ceiling height is 380 cm. The rooms and their microclimate meet the ASHRAE standards. The input density of the individual racks can reach up to 30 kW.
The entire DC7 is divided into security zones with controlled movement of people and material. The centre also features local and remote 24/7 monitoring and uses an electronic access control system using biometric elements. The DC7 data centre is certified according to ANSI/TIA-942-A at the level of RATING 3 and meets the ISO 27001:2013 standard.
DC7 offers customers tailor-made solutions to suit their needs, including leasing of rooms, cage systems and racks or parts thereof, allowing them to fulfil any housing need. The offer also includes a broad range of auxiliary services, such as hosting services, moving, assembly, connectivity, security and backup, as well as an offer of office space, "remote hands" of T-Mobile technicians and a possibility of using the antenna space on the roof of the strategically located DC7 data centre.
Source of information
T-Mobile & Profibusiness.world
Date
Fotogalerie