Wizz Air continues its expansion in Eliat, Israel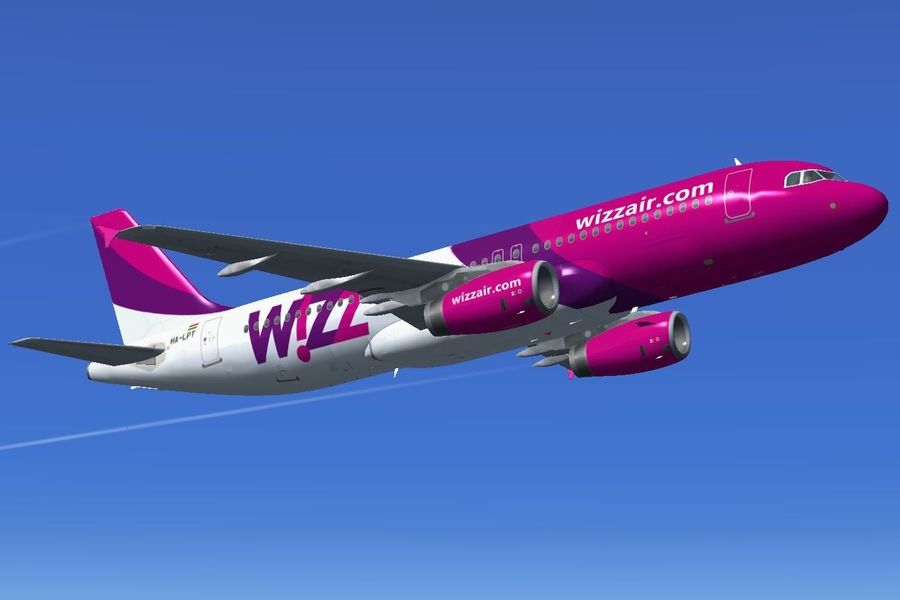 Wizz Air, one of Europe's fastest growing airlines and the largest low cost carrier in Central Eastern Europe continues its expansion in Eilat Israel, launching 2 new low-fare routes Israel: Budapest – Eilat (Ovda) and Sofia – Eilat (Ovda). The new low-fare services, with convenient schedules, will start operating during November 2018, along with 5 other winter routes from Eilat: London, Vienna, Bucharest, Riga and Warsaw.
Tickets are on sale on www.wizzair.com from fares starting ILS 89/ EUR 19.99*.
These new routes further underling WIZZ's commitment to the Israeli market and its continuous expansion since the first WIZZ flight from Tel Aviv in 2012. Wizz Air's operations on the Eilat routes have grown by 62.5% compared to last year. In 2017 the company offered 72,000 seats and this year (2018) the company will offer 117,000 seats.
Wizz Air As a pioneer of the new travel era in Israel, offers low-fares to a large number of destinations through a user-friendly online reservation system. The company currently offers 25 routes to 9 countries from Tel Aviv and Eilat airports. This year, the airline is offering 1.3 million seats in routes to and from Israel and in 2019 the company is expected to offer 1.6 million seats.
From January to July 2018, approximately 640,000 passengers enjoyed Wizz Air flights to and from Israel, up 81% from the same period last year. The company continues to grow and expand its operations in Israel while supporting more than 530 indirect jobs in the field of aviation and tourism in 2017. During the upcoming winter season (2018-2019) the company is expected to support 90 indirect jobs in Eilat, thus emphasizing its commitment to Israeli tourism as a whole.
Wizz Air's newest routes from Israel
| | | | |
| --- | --- | --- | --- |
| Route | Days | Starting date | Fares from |
| Budapest – Eilat (Ovda) | Monday, Friday | 9 November 2018 | EUR 19.99 |
| Sofia – Eilat (Ovda) | Tuesday, Saturday | 10 November 2018 | EUR 19.99 |
Tourism Minister Yariv Levin: "I congratulate Wizz Air on their decision to deepen their activities in Israel and open new routes from Europe to Eilat. I am pleased that the collaboration between them and the Israel Tourism has intensified. This is a great vote of confidence in the Israeli tourism product and proof that the Eilat directive, which we initiated to encourage tourism to the resort, is yielding results. The tourism industry is undergoing a great revolution and the expansion of Wizz Air activities is further proof of the substantial improvement in Israel's attractiveness as a tourism destination. The new routes will lead to more growth in incoming tourism to Israel and they are part of the exceptional marketing efforts that we are leading. These endeavors have already led to a 25% increase in incoming tourism this year."
Sorina Ratz, Acting Head of Corporate Communications at Wizz Air, said: "Today we further continue our massive expansion in Israel and launch 2 new winter routes from Eilat (Ovda airport) to Budapest and Sofia and bring even more truly affordable travel opportunities for Israelis to discover some of the most popular routes to Central and Eastern Europe. This is an additional step in further strengthen Wizz's commitment to Israel and the city of Eilat. This is an important contribution to incoming and outgoing tourism and business relations between the two countries"
*One way including all taxes and non-optional charges
Source of information
Wizz Air Hungary Ltd. & Profibusiness.world
Date