GE facilitates UK Government guaranteed financing milestone for Atlas Air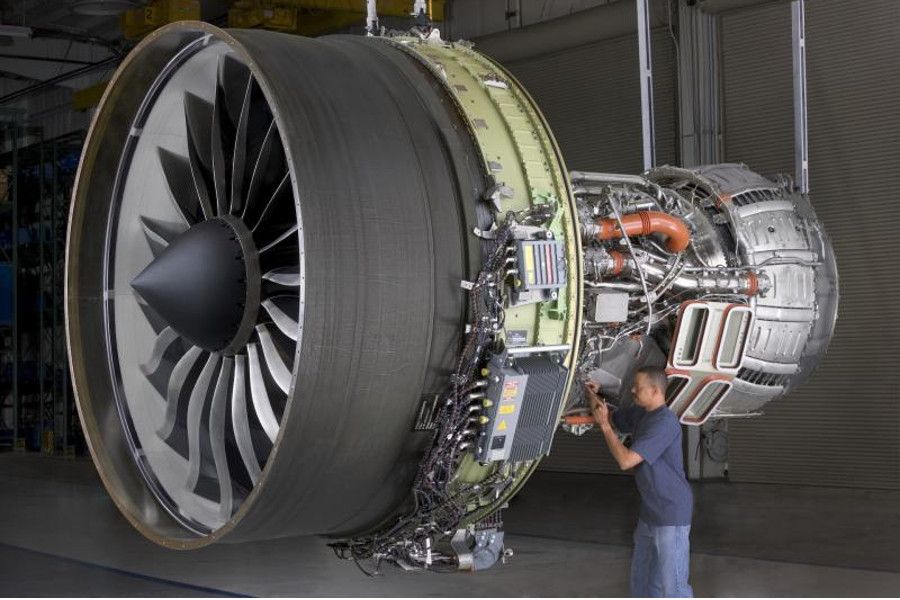 GE (NYSE: GE) facilitated an alternative financing package for Atlas Air, Inc. ("Atlas Air"), a subsidiary of Atlas Air Worldwide Holdings, Inc. (Nasdaq: AAWW), a leading global provider of outsourced aircraft and aviation operating services. The deal reached a milestone as funding under the framework facility hit the $100MM mark. The finance solution is funded by Apple Bank and guaranteed by UK Export Finance (UKEF), UK's export credit agency and partially reinsured by Export-Import Bank of the United States (EXIM), the export credit agency of the US.
The deal, in aggregate, stands as one of the biggest export credit agency (ECA) financing solutions for engine services in the aviation sector. The financing is structured by the parties to allow Atlas Air to draw funding in tranches as work is completed – the current milestone reflects the fifth tranche to be drawn under this program.
This landmark financing program utilizes the long-standing reinsurance agreement between UKEF and EXIM – the financing led by UKEF, supports the provision of aircraft engine overhaul services performed at GE's Caledonian facility in Prestwick, Scotland, with EXIM providing reinsurance for export of key technology from the US.
Guto Davies, Managing Director - Global ECA Advisory and Execution Leader, GE, said: "We are excited to have been a part of the initiative to create this financing solution for a strategic customer of GE. This facility will enable overhaul of up to 39 engines for Atlas Air. We worked closely with the UK and US governments and our aviation customer to develop an attractive solution to finance this investment. This is a perfect example of how we can bring private and public organisations to the table to create innovative financial structuring solutions for our customers that benefit both the UK and US aviation industries."
Baroness Fairhead, UK Minister of State for Trade and Export Promotion, said: "I am delighted that the UK Government, through UK Export Finance, is supporting this GE Caledonian contract, securing jobs and investment in Scotland. It is a fantastic demonstration of the UK's world leadership in the civil aerospace sector, which is creating significant global demand for UK capability and expertise, and leading to opportunities that the Department for International Trade is helping to turn into reality for UK companies."
Jeffrey Goettman, EXIM Executive Vice President and Chief Operating Officer, said: "EXIM Bank and Britain's export credit agency, UKEF, have a long, mutually beneficial history of co-operation in support of our aerospace industries. We are pleased to co-finance American-made GE Aviation aircraft engine components with UKEF. We look forward to future co-financings with UKEF that sustain aerospace manufacturing and employment in the U.S."
William J. Flynn, President and Chief Executive Officer, Atlas Air Worldwide, said:
"We are very pleased to participate in this collaborative financing solution to support our engine overhaul program. This facility is a great example of our commitment to working with valued partners to secure favorable and innovative financing for our business."
The financing supports an engine overhaul program for Atlas Air and will see GE supply and install energy efficient Performance Improvement Program (PIP) kits to upgrade up to 39 GEnX-engines. UKEF played an instrumental role in the structuring of this transaction which emphasises the depth of co-operation between the organisations. The partnership was recognised in a wide-ranging Memorandum of Understanding signed in 2015.
Source of information
General Electric & Profibusiness.world
Date