Marcegaglia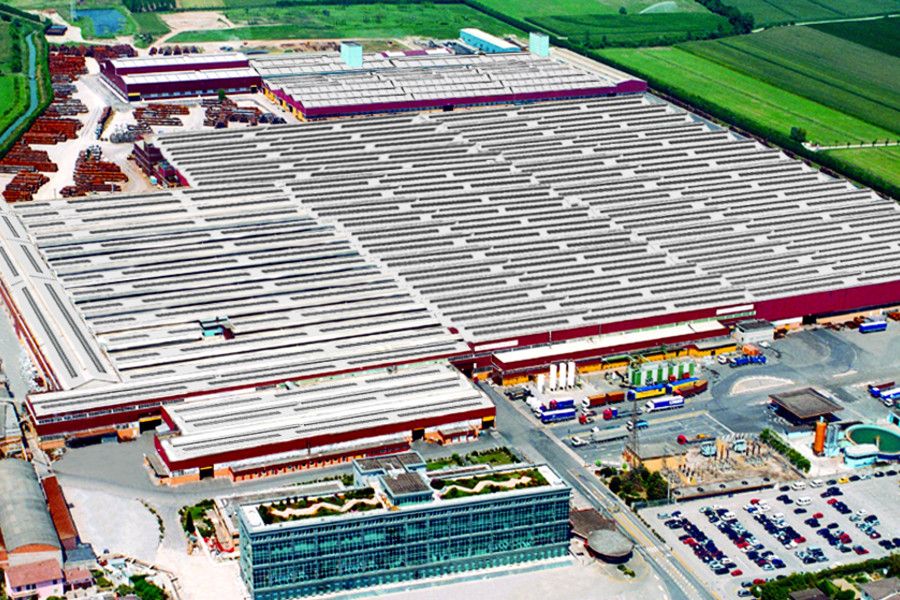 With 6.2 million tons processed each year and a turnover of more than 5.5 billion euros, Marcegaglia is an Italian industrial group , that is a leading player in Europe and worldwide in the transformation of steel.
The acquired leadership is the result of a long, solid and steady growth path, which makes Marcegaglia the largest independent global player in steel transformation.
A strength in steel production and distribution confirmed by the Marcegaglia group's numbers:
6.5 million tons of steel processed yearly
5.5 billion euros sales
6,600 employees
28 steel plants
60 sales offices
15,000 customers
Business model
Marcegaglia's business model is a successful formula combining the dynamism typical of Italian family entrepreneurship with the great operational capacity and the presence on international markets of multinationals.
The key elements behind this successful business model are:
independence, dynamism, resilience, competence, versatility and reactivity, combined with almost sixty years of history
a capillary sales and international purchase network
a tailor-made customer service, supported by the largest production range in the world and a unique production flexibility
a high market diversification, made possible by the quality of each service
Thanks to the unique characteristics of the production network, which enable the creation of synergies with customers, that become true partnerships in the integration between production chain and industrial processes, Marcegaglia is the benchmark for the steel industry with verticalisation in many industrial sectors.
Contact
Marcegaglia
Via Bresciani,
16 Gazoldo Ippoliti Mantova,
46040
Italy