ArcelorMittal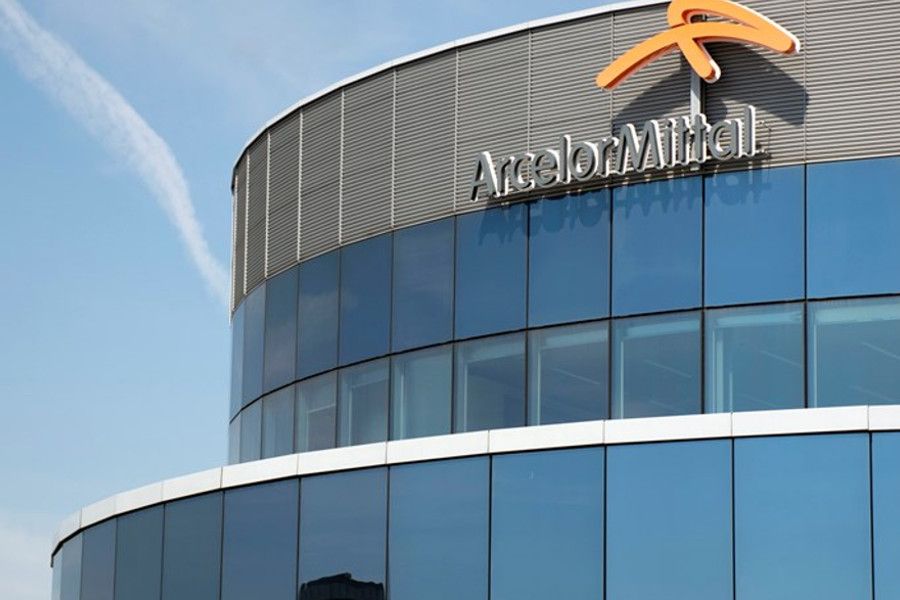 We are living in an age of remarkable progress, where invention and human ingenuity are driving unprecedented advances in global development.
Technology has a critical role in this transformation, but so do the materials that build our world. As the world's leading steel and mining company, we have an inherent stake in this and a clear responsibility.
Steel is as relevant as ever to the future success of our world. As one of the only materials to be completely reusable and recyclable, it will play a critical role in building the circular economy of the future. Steel will continue to evolve, becoming smarter, and increasingly sustainable.
At ArcelorMittal our goal is to help build a better world with smarter steels. Steels made using innovative processes which are more efficient, use less energy, and emit significantly less carbon. Steels that are cleaner, stronger and reusable. Steels for electric vehicles and renewable energy infrastructure that will support societies as they transform through this century.
We foster this culture of innovation by putting research and development at the heart of our operations. We have some of the best and brightest people in the business – engineers who work for us because they get to tackle the most complex of problems. 
With more than 190,000 employees we are more than just a company, we are a community. We are driven by an entrepreneurial spirit and a passion for excellence, never accepting that the limits of our material have been reached. We will continue to push boundaries, whether developing technologies to reduce the carbon footprint of steel, transforming the built environment with our new construction solutions, 3D printing automotive parts using steel powders or, through the adoption of artificial intelligence and advanced automation across our operations.  This is what it takes to be the steel company of the future. 
Our values
Since our company was founded, we have aimed to align all of our activity against three values: sustainability, quality and leadership. Each of these values stands on a foundation of health and safety. Our logo symbolises our commitment to these values.
Health and safety
Health and safety is our number one priority. Nothing is more important. In this context, our three values - sustainability, quality, and leadership - are built on a foundation of health and safety. We believe that we cannot credibly claim any of these values if we do not have an industry leading, and continually improving, health and safety record.
Sustainability
We want to be competitive and thrive in the world of tomorrow. This means we need to understand how the world is evolving, not only from an economic and market perspective, but also in terms of the social and environmental mega-trends that will shape our future. Our strategic thinking must be shaped by ensuring a competitive cost position versus the competition, but also taking into account society's expectations for a more circular and lower carbon economy. This will enable us to take the right decisions about investment priorities and build the strongest platform for our company. This long-term thinking is essential if we want to ensure continued commercial success and generate the support of our stakeholders and long-term leadership in our sector.
Quality
Quality is essential to our competitive edge. We must seek to exceed expectations in terms of our products, processes and performance, combining our deep operational knowledge with keen business acumen and a desire to innovate and expand the potential of steel. We should aspire to achieve excellence in everything we do, inspiring our colleagues to develop new ideas and come out on top.
Leadership
We are the industry leader, not only in terms of volumes and shipments but most critically, by being ranked number one by our customers and appreciated for the products and services we offer. We achieved this leadership position as a result of our visionary thinking and willingness to challenge the status quo and do things differently. In the highly competitive world we operate in, we must continue to demonstrate thought leadership and champion new ideas and new ways of operating. We must be open to change, focussed on driving innovation and seeking out transformational opportunities. We do not wait for others to show us the way; we find the way and in so doing demonstrate to stakeholders the value our company can bring.
Contact
ArcelorMittal
24-26, Boulevard d'Avranches
Luxembourg City
Luxembourg
Fotogalerie