Acerinox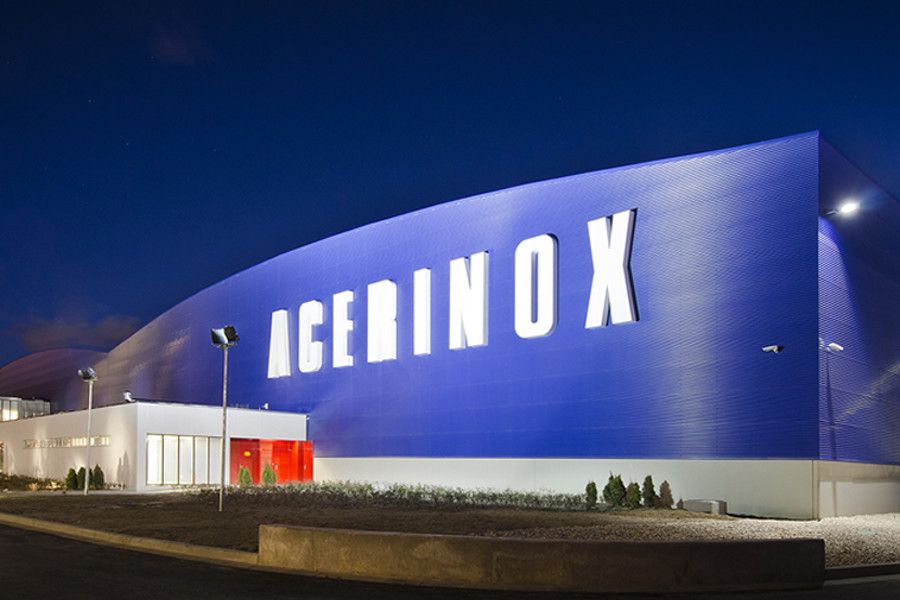 ACERINOX is known worldwide as the one of the most competitive group in the world in stainless steel manufacturing. From its constitution, it has carried out a continuous program of investments, with development of own technological innovations that, in some cases, has constituted a true landmark in the technology of stainless steel.
In production capacity, ACERINOX is the first world producer, with a melting output of 3.5 million Mt. It is formed by three flat products fully integrated production sites: Acerinox Europa, the Factory of El Campo de Gibraltar (Spain, established in 1970), the first one in producing more than one million tons per year (2001), North American Stainless, N.A.S. (Kentucky, USA, established in 1990), also fully integrated since February 2002, and finally Columbus Stainless (Middelburg, South Africa) that became part of the ACERINOX in the year 2002.
In February 2008 ACERINOX decided to carry out the new project in Malaysia. This decision taken after a thorough feasibility study, which included different alternatives, resulted in the construction of an integrated production plant in Johor Bahru, next to Singapore.
The project in its last stage will be a stainless steel integrated plant with 1 million Mt melting capacity and 600,000 Mt cold rolling capacity. Phase I is in operation since January 2012 and Phase II since first quarter of 2013.
In long products, Roldan, S.A. (Ponferrada, Spain), the very modern long products factory of N.A.S. (Kentucky, USA), inaugurated in 2002, and Inoxfil, S.A. (Igualada, Spain), are also leading international companies in terms of competitiveness of their production structure.
With this excellent production structure, ACERINOX reaffirms its leadership in competitiveness, having four of the most competitive factories in the world in four different continents. Thanks to the extensive commercial network, with companies in 36 countries, ACERINOX achieves a worldwide active presence, selling in more than 80 countries.


Sustainability policy
Sustainability is the difference between a business and a true organisation with a desire to continue functioning and withstand the test of time.
Likewise, a company that does not act responsibly cannot be sustainable. Being sustainable involves adapting to the environment, foreseeing the future, investing wisely, avoiding errors, creating a working environment that attracts talent and being mindful of efficiency in the production process.
One single company cannot change the world, but it can help the world to be a better place for those with whom it interacts. The people who work in this company believe in a free world, an efficient world, a world where economic resources are distributed equally, a world and a society that respect their surroundings, and a world and a society where the benefits are the result of a job well done, sound decisions, endeavour, and continuous improvement. At Acerinox we believe that if we uphold these values, we will guarantee our sustainability in the long term and service the interests of our employees, shareholders and all the collectives associated to us.
More than 40 years of corporate history, an investment programme that has been maintained even during troubled times, expansion into five continents, shareholders who have always supported the Company's strategy, loyal customers and suppliers and a highly loyal workforce illustrates single-handedly how, from the beginning, the intention of those who have managed the company and the shareholders thereof has been to withstand the test of time - that is what being sustainable is all about.
Nevertheless, we invite you to continue reading the following sections, in which we cover each of the different facets of our activity, our concerns and our ambitions, the company we are and the company we want to be, what we have and what we want to leave to future generations.


Products
Contact
Acerinox
Santiago de Compostela nº 100.,
28035
Madrid,
Spain