Bridgepoint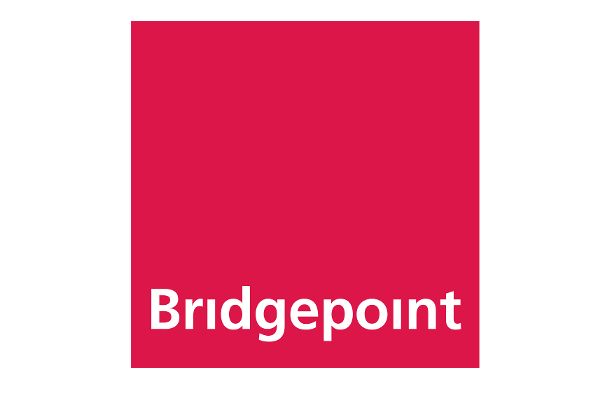 Bridgepoint is a major international private equity group focused on investing in market-leading businesses, working with management teams to create and realise value within its portfolio companies.
Our success lies in our ability to assemble the best European teams with the relevant sector and transaction experience, and in our ability to identify opportunities to position portfolio companies for long-term growth.


Buyouts
Our main focus is on acquiring market-leading businesses valued between €200 million and €1 billion where we believe we can create significant value under Bridgepoint ownership.
At Bridgepoint we look to invest in strong-performing, good quality, well-managed businesses that have the potential to grow - for example through expansion, operational improvement or acquisition.
We'll achieve that growth by working directly with management teams, typically over a three to five year period, sharing our industrial, commercial and financial expertise. We believe that this collaborative approach, working with experienced managers, delivers superior performance. 


Bridgepoint Development Capital
Bridgepoint Development Capital ('BDC') is a dedicated team that is focused on buyouts and growth capital investments, typically in businesses with an enterprise value of between €20 million to €150 million. We look to invest between €10 million to €75 million of equity in individual businesses, which will typically have the potential for value creation through organic growth, acquisitions and operational improvement.
We currently operate in the UK, France and the Nordic region.
Our team of twenty six investment professionals with an average of fourteen years' private equity experience has worked on a variety of transaction and business types and has a particular focus on the Consumer & Leisure, Healthcare & Life Sciences, Industrials, Media & Technology and Business Services sectors.  These are sectors where, through our investment track record, we have a good network and understanding of market dynamics, and can also draw on Bridgepoint's scale, resource and network for additional insight.
We also support our portfolio companies with further capital especially for 'buy and build' investments where we have a strong track record of adding significant value to investments, including deploying our cross-border execution capability.
Contact
Bridgepoint
95 Wigmore Street
London
W1U 1FB
United Kingdom

Phone: +44 (0) 20 7034 3500
E-mail: London(at)bridgepoint.eu
Www: www.bridgepoint.eu