INDASA - Industria de Abrasivos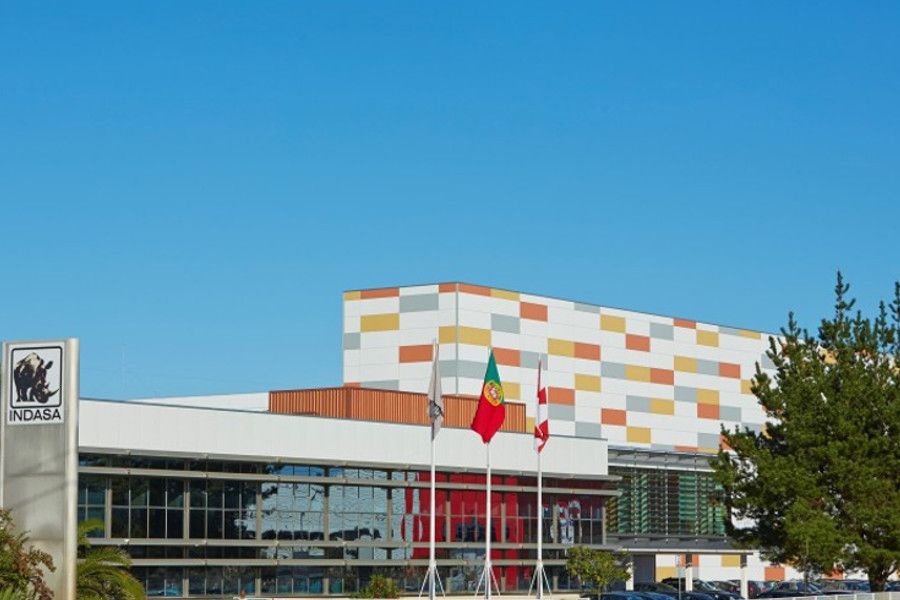 Founded in 1979, INDASA is now one of Europe's leading manufacturers of high performance coated abrasive technology.
From its headquarters in Aveiro, Portugal, the company specialises in the production of innovative sanding materials and systems that deliver market specific solutions to a wide range of manufacturing and service industries. A recent programme of large scale investment has resulted in the manufacturing plant becoming one of the most modern production facilities in Europe, with increased capacity to respond to the growing demands of the global market for Indasa's Rhyno brand of abrasive products. The consistently high standards of development, production and marketing of coated abrasives have earned the company a number of globally recognised accreditations over the years.
Research & Development plays a crucial role in the ongoing development of technically advanced, high performance abrasive materials. Only the highest quality raw materials and FEPA compliant mineral grains are used, thus providing consistency of performance and efficiency across the abrasive grit range.
Indasa utilises its key areas of expertise to offer complete systems for surface treatment, preparation and finishing, responding to the needs of the most demanding professionals in a variety of product groups and across diverse market sectors such as automotive, marine and composite, woodworking, building & decorative trades and metal fabrication.
The INDASA Group of companies comprises 7 wholly owned subsidiary companies that are located in Spain, UK, France, Germany, Poland, Brazil and USA. Export markets have been established in over 100 countries worldwide with a network of key distribution partners that service local market demand and promote continued business development.
Contact