Portugal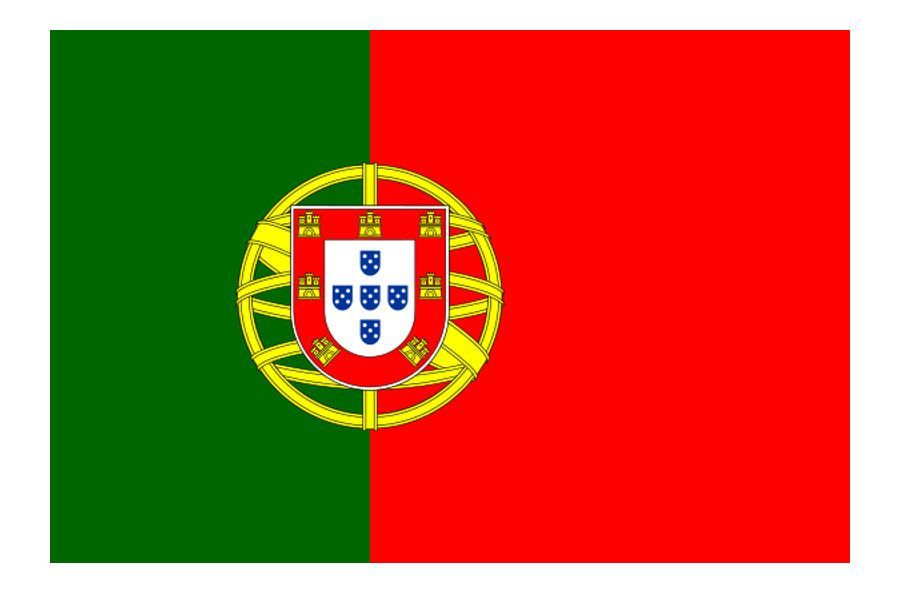 Portugal, one of the world's most ancient nations, is experiencing extensive and dynamic changes. From the fifteenth to the seventeenth century, Portuguese discoveries were responsible for important advances in technology, nautical sciences, cartography, astronomy and ship building. Five centuries later, Portugal is writing new pages of its history.
Our country is the homeland of companies that develop some of the finest technologies that are impacting our world. But our profile also goes beyond innovation. It is also made of recognition that some of the best traditional products have Portugal as a birthplace. For example, Portuguese wine brands and olive oil brands are among the best in the world.
Portugal is also a safe country with great logistic infrastructures, advanced communication systems, and a friendly economic environment. These are some of the reasons why many world leading companies are choosing Portugal to invest. 
Furthermore, Portugal is not only a good country to invest but also a most desirable  place to live. A place to visit and enjoy.  You can find here a safe, environmentally responsible, with privileged nature, rich leisure and culture and with high quality healthcare facilities. Portugal is blessed by abundant sunlight and warm temperatures that, certainly, makes you feel motivated and productive.


Prominent Clusters
The quality, innovation and creativity of Portuguese products and services make global businesses advance. Discover the skills of our prominent clusters.


Aeronautical, Space and Defence
We are experts in the aerospace industry. Some of our specialities include building aircrafts and drones, and developing software that allows to explore space. We build aero structures for Airbus, Embraer and Pilatus airplanes, moulds and pieces such as cabinets, cockpit consoles and fuel tanks. We develop elevators, fairing and components for wings. Airbus uses fibre optics sensors made in Portugal in its aircrafts.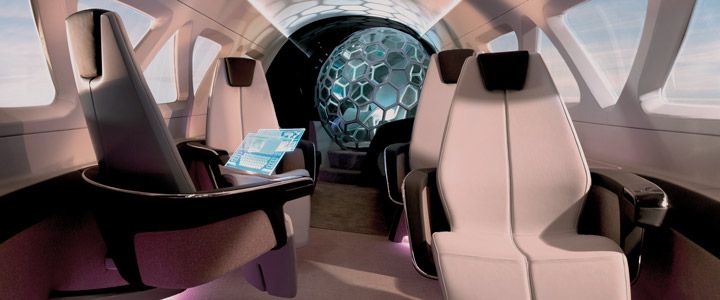 The Portuguese experience within the aviation industry also includes the maintenance of intricate airplanes or the development of new businesses, such as wet leasing. Within the defence area, we build aero structures for the innovative KC-390 and develop unmanned aircrafts which are critical for military and public safety operations for NATO, United Nations and European Union.
We provide safety for the space industry. NASA and ESA use Portuguese software to detect and correct flaws in their critical systems in order to avoid accidents. And do you know how they protect their aircrafts' sensors from temperatures above 2000 ºC? They use Portuguese cork. 
We are at the forefront of aviation industry. The LIFE Project received the Crystal Cabin Award - the aircraft cabin "Oscars" - for creating the interior of an ecological sustainable airplane. We are one step ahead, making the flying experience more safe, comfortable and technologically advanced. 
Automotive
Everyday, Portuguese factories deliver cars, trucks, buses and components that give life to big global brands and help move people. Whether it's a comfortable car for transporting your family, a real work machine to push forward your business or buses, our country has it all.
Portugal has big car manufacturers that choose our country in order to assemble the pieces of an intricate and sophisticated puzzle that moves the world. Peugeot Citröen, Volkswagen, Mitsubishi Fuso and Toyota have chosen Portugal to install their factories.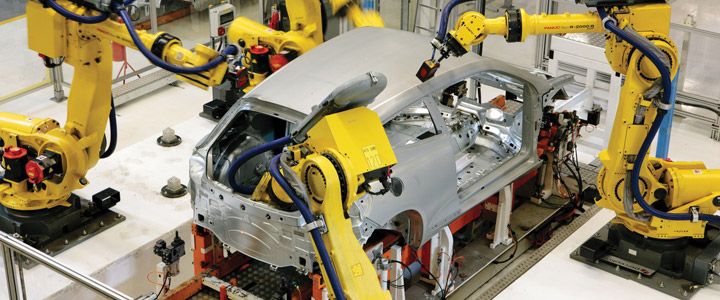 Portugal has companies that make several pieces such as dashboards, batteries and doors, among several other components with technology and art, which big manufacturers incorporate in big brands in order to guarantee the high quality of their brands. Audi, BMW, Peugeot Citroën, Porsche, Mercedes, Renault, Volkswagen and Volvo are some of our biggest component clients.
The big brands choose Portugal, where they can find a combination of cutting-edge technology, skilled labour, research and innovation. These brands choose Portugal because they can find certified companies by the most demanding international quality standards. Choosing a car is an important choice and, for many people, it is the choice of a lifetime. The quality, technology, safety of the parts make the final product a true work of art, highly appreciated by everyone and for a long time.
That is why the big global brands choose Portugal when it's time to bring their automotive creations to life. 
Construction Materials
Stadiums, palaces and hotels. Portuguese construction materials are present in demanding works all over the world. Superior quality, innovation and design are the reasons that lead to a global presence. Rockefeller Center, in New York. Conference Palace Hotel, in Abu Dhabi. Sagrada Família, in Barcelona. Iconic buildings that Portuguese materials helped to build or refurbish.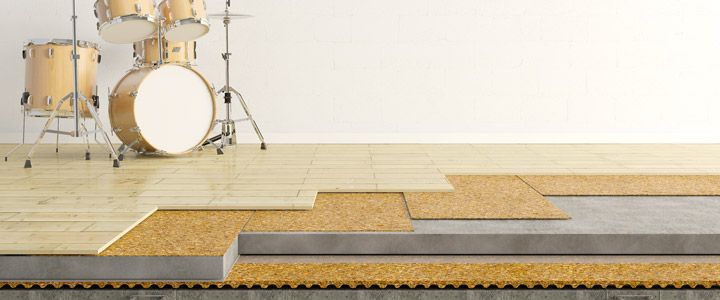 Cement, metal, glass and plastic. Cork, wood, ornamental stones and rocks, paints and varnishes or ceramics. Portuguese materials have a versatility that allows to build the most daring ideas sought by modern architecture. 
Exterior façades in cork. Pink marble floor, the most crystalline in the world. 
Portuguese construction materials have quality and style and that is why they are chosen for foundations, finishings and decorations of remarkable works. 
Fashion
Major brands and personalities choose Portuguese fashion. It has design, quality and innovation. It transforms the act of getting dressed into an experience of well-being and boosts self-confidence. It provides safety and gives a competitive advantage to its users.
Burberry, Kenzo and Dior. Michelle Obama and Chiara Ferragni. Major brands. Major personalities. Fashion authorities confirm the quality of Portuguese clothing and footwear, adding Portuguese fashion to their collections.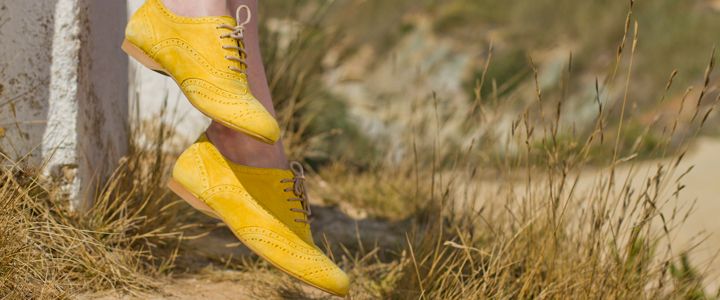 Portuguese fashion offers new experiences and charm through its own brands. From the youngest brands to the more elegant and timeless ones. All brands are surprising on the international runways and are globally acclaimed.
In our opinion, fashion is much more than clothes and footwear for everyday basis or for memorable occasions. Our technical textiles help to win competitions and the challenges of who lives life to the extreme.
We use technology in our textiles that offer a competitive advantage to athletes such as Usain Bolt or Michael Phelps. They run and swim faster for the records and Olympic medals with the help of Portuguese technical textiles.
We make suits with electrical arc resistance and shoes inspired in tyres, that allow to work safely under the most demanding conditions. Wearing Portuguese fashion is wearing confidence. 
Food and Agriculture
Our countryside offers processed and non processed high quality products. Wines, olive oils and tinned food awarded internationally are part of a healthy Mediterranean diet essential at your table.
Port wine was a pioneer conquering the biggest wine lovers. Today, Portuguese wines have won international awards and gained the respect of demanding critics from all over the world. Also, our olive oil is considered to be the best in the world.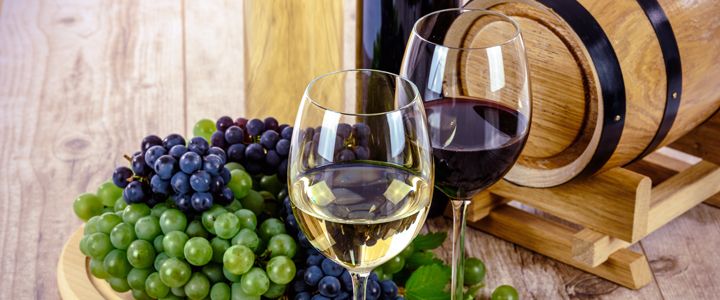 We have the world's biggest olive grove and the world's most awarded olive oil, the recipient of awards such as the Mario Solinas.
Portuguese fruit has more taste. Our Rocha Pear is our leading export product, greatly appreciated in demanding markets such as the English and German markets. Our Cherries from Fundão give that extra touch to the worldwide famous Mon Chéri chocolates.
We go beyond the traditional. We combine research and innovation in our food, in order to offer products that revolutionize our way of eating. "Baby Rice", for children over 6 months of age. Olive oil with gold leaf, for the most exclusive consumers.
We produce healthy food, appreciated by an increasing number of consumers all over the world.
Forest
Portugal is one of the best countries in paper, wood and cork production and a leader in innovation within these products. Portuguese paper companies feature among the best in the world and Portuguese cork is an undisputed leader in all five continents. But we do not settle in being the biggest. We are also the best.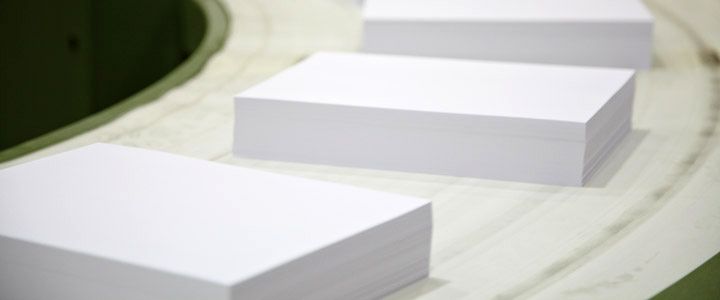 Navigator, a Portuguese paper brand, allows companies all over the world to work in an organic way, that's why it is a world leader in the office paper sector. Portuguese company SONAE Indústria was chosen to supply wood for a luxury hospital in Abu Dhabi, in an investment exceeding half a million EUR.
Also, we are the most innovative.
From tissue paper, Portuguese company Renova has created a decorative element, using vibrant colours, complex patterns and smooth textures, and has become one of the world's most recognisable brands. Our cork goes beyond the stopper. It's on the road, covering car interiors, on the air, covering airplanes and on its way to Mars, protecting thermal shields and spaceship covering panels.
We are specialists in creating value in the forest. 
Health and Lifesciences
Portugal has developed two medicines from scratch: Zebinix for epilepsy and Opicapone for Parkinson disease. New Portuguese medicines are ready to improve your well-being. But we go beyond medicine development. For your health, we develop sophisticated genetic testing which diagnose rare diseases and we create software which allows to treat patients more effectively.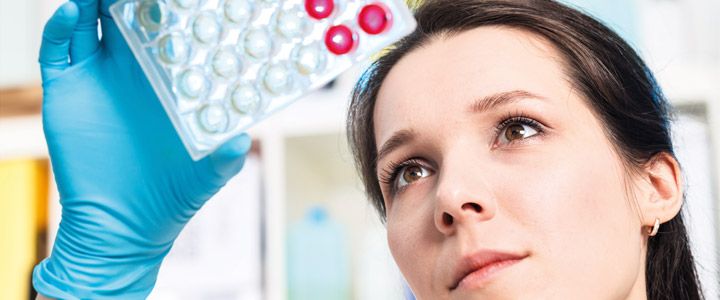 Portuguese investigators are awarded year after year for their breakthroughs in areas such as neurology, oncology, degenerative diseases or pathology, thus contributing to the cure of thousands of illnesses.
In the delivery of health care, Portuguese clinics, hospitals and pharmaceuticals differentiate by supplying clients with turnkey solutions that allow providing the best medical care in every corner of the world.
We train top health professionals. Portuguese surgeons, physicians and nurses all over the world have a daily impact on the health of millions of people. In the pharmaceutical, hospital construction, biotechnology, medical devices, e-Healh and R&D industries, we bring it to life.
Machinery and Tools
Technological innovation brings Portuguese Machinery and Tools into the arms of world industry. Safety, sturdiness and accuracy are staples that make choosing this Cluster an inevitable choice. This Cluster beats export records every year.
The Portuguese ability to innovate, in traditional industries such as Machinery and Tools, puts this Cluster within the centre-stage of all global industry. In the Persian Gulf, Portuguese waterjet cutting machines shape shoes, marble and granite. All over the world, only two companies can install high precision pieces in offshore oil wells at several kilometres deep. Only two companies can do this and one of them is Portuguese.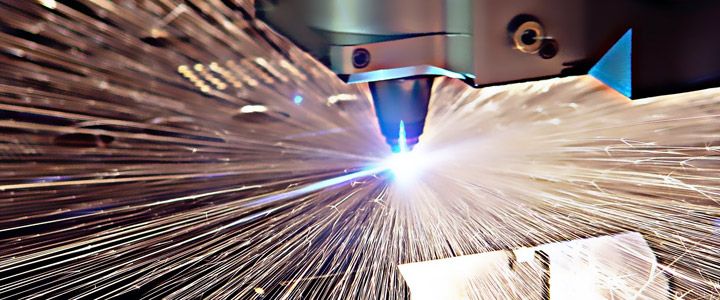 The ability of Portuguese companies to stand out from the crowd is based on the incorporation of modern design, production and control technologies handled by highly specialized human capital.
High productive flexibility allows this Cluster to custom-build. Each order and each piece are unique. It is made with maximum accuracy and tailored to each client.
To be competitors in the internal market and allies in the external markets also allows for a winning alliance, which makes Portuguese companies to cooperate, combining several products in one turnkey solution. These are the skills that make it possible to find Portuguese Machinery and Tools in more than 200 countries.
ICT
Portuguese technology is present in financial services, health, transportation, education, security and defence. It eases the daily activity of millions of people and opens the door to the future. Microsoft, INTEL, NASA, ESA. World giants that use Portuguese technology in their activities.
Portuguese technology exists in more than 90 countries. Approximately 150 mobile telecommunications operators from all over the world use Portuguese solutions. Portuguese companies develop innovative technologies that major brands cannot live without.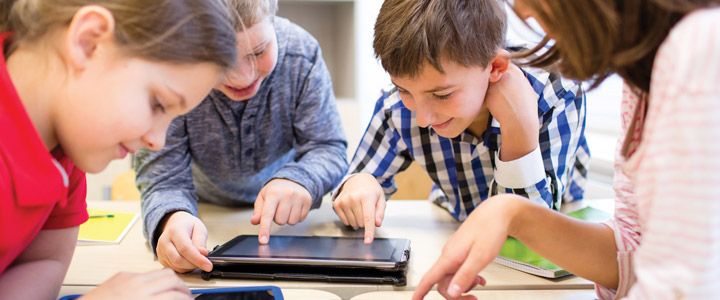 eGates, electronic doors which use facial biometrics to evaluate if the passenger's face and the photo in the e-passport are from the same person. They speed up passenger movement in more than 60 international airports. Hole19, a Portuguese mobile app offers golf course maps, game scorecards and a social network for golf fans. Golf players from all over the world are enhancing their performance.
Pop-Schools, schools equipped with technological devices and connectivity systems, are assembled in 24 hours. Portuguese technology contributes to the development of communities in Latin America. These are some examples of Portuguese technologies opening the doors to the future, thus contributing for the development of countries all around the world. 
Certificates and awards
Contact
Fotogalerie